Defender 3000 Field Test Scale, 68kg/150lb Capacity, 0.02kg/0.05lb Readability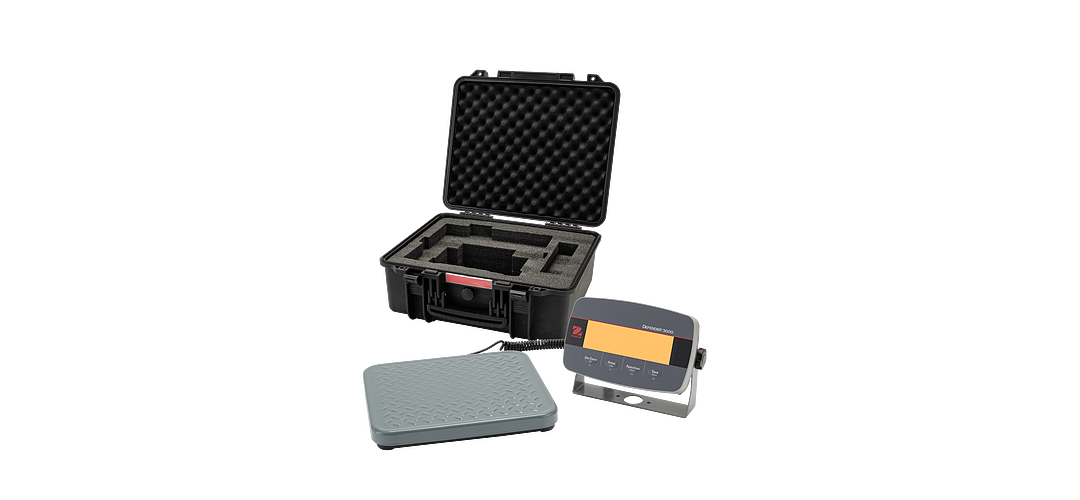 Product Options
Defender 3000 Field Test Scale, 68kg/150lb Capacity, 0.02kg/0.05lb Readability
Supports the following standards: ASTM C29,
ASTMC1348

,

AASHTO T 19

,

AASHTOT 12

The Defender 3000 Field Test Scale is perfect for testing applications, as well as the lab. It is perfect for aggregate testing standards: ASTM C29 and C1348, AASHTO T 19 and T 12. It provides a capacity of 150lb with a readability of 0.05lb and its powder-coated steel base provides a durable surface for weighing. The Field Test Scale comes packaged in a durable plastic carrying case with latches and carrying handle, ensuring maximum portability for use anywhere on the job without limiting you to the lab. The backlit LCD display allows for easy reading of results, even in low-light conditions. It can be powered using (6) C cell batteries for up to 150 hours and an optional internal rechargeable battery available.

The Defender 3000 Field Test Scale includes a durable ABS Indicator with a bright LCD display. This display assists in both low light and bright sun conditions. Its large display provides 1.8" digital character height. It provides the following configurable units: lb, kg, g, oz, lb: oz (lb and kg default) and provides a dedicated tare key and low battery alert.

The Defender 3000 Field Test Scale provides RS232 data connectivity. Optional USB or Ethernet connectivity is also available. These connections can be used to connect to thermal and impact printers.

Other optional accessories include an internal rechargeable battery and a dust cover, which provides IP54 protection for the indicator.
Accessories
Standards
Standards
ASTMC1348
AASHTO T 19
AASHTOT 12