Repair and Calibration of Humboldt Products
At our Elgin, IL facility, Humboldt provides dependable and economical calibration and repair services for the following Humboldt or competitors' devices:
Concrete Air Meters
Rebound (Schmidt) Hammers
Load Cells
Load Rings
Displacement Transducers
Humboldt's Elgin, IL location maintains a complete ISO/IEC 17025: 2017 accredited repair and calibration service. Each calibration project includes complete inspection and documentation of the device prior to calibration. The device is then disassembled and/or cleaned, inspected, lubed if required, parts are replaced if necessary and then calibrated. All calibrations are performed on certified, NIST-traceable, calibrated devices and we provide the customer with a certificate documenting the calibration. Concrete air meters are cleaned and repaired as necessary before calibration. Calibration of air meters follows the ASTM procedure outlined in ASTM C231.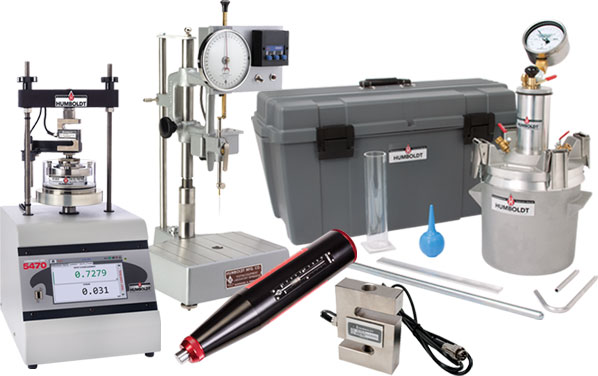 Click Here to Create a Repair or
Calibration Request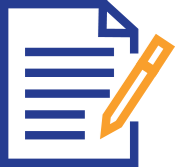 Simply fill out or support form.
One of our support or sales specialists will get back to you within 24 hours.
Click Here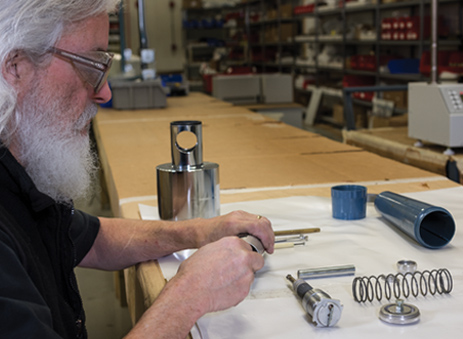 Cleaning concrete rebound hammer before reassembly and calibration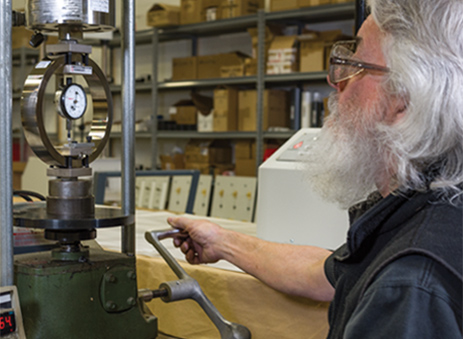 Calibrating a load ring on a NIST-traceable load frame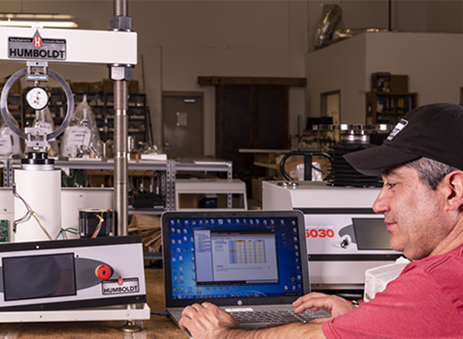 Updating calibration on customer-supplied front panel from their load frame
Fast and EaZy, Full-Service Nuclear Gauge Calibration, Leak Tests and Repairs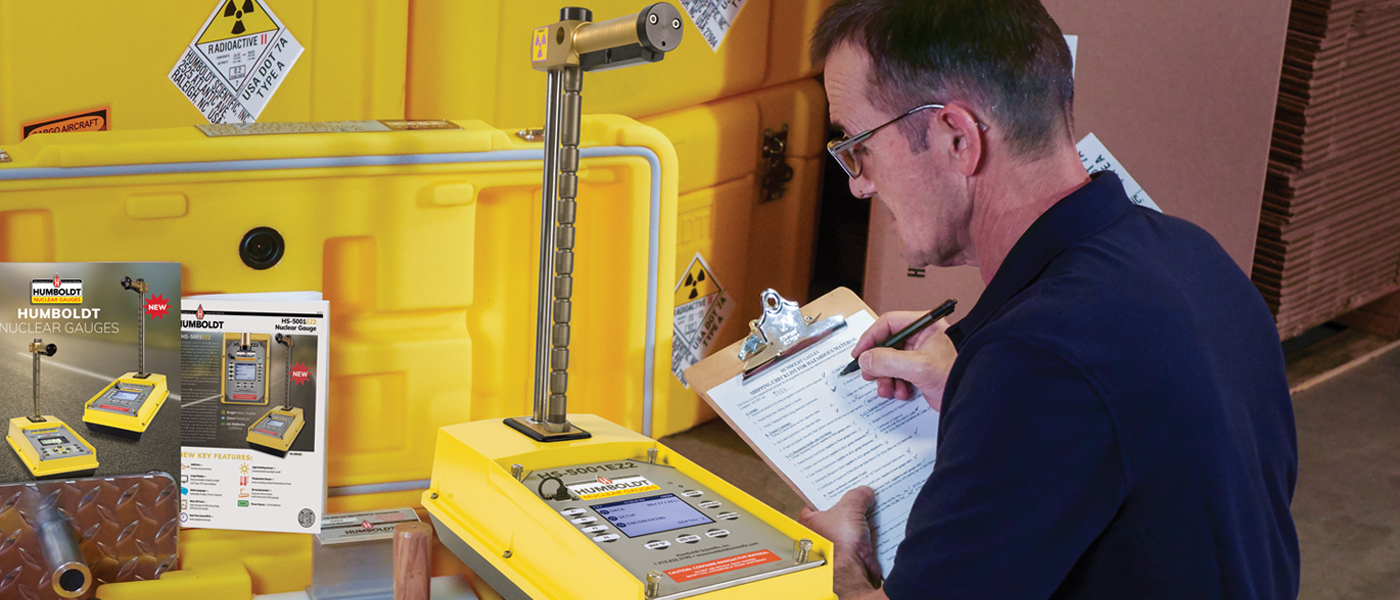 To support our customers and their use of our nuclear gauges, Humboldt maintains a complete ISO/IEC 17025: 2017 accredited repair and calibration facility at Humboldt Scientific in Raleigh, North Carolina. Here we provide repair and calibration services for Humboldt gauges, as well as those of the other manufacturers. All services are performed by experienced and certified technicians with over 25 years of experience. Our services are built upon providing fast and reliable turn-around of your gauge calibration and repairs while maintaining competitive prices. Humboldt nuclear gauge calibration complies or exceeds ASTM and AASHTO standards by providing five-block calibration for all gauge calibrations. We maintain multiple sets of calibration blocks, which are traceable to master NIST standards.
These blocks are set up in isolated, temperature-controlled bays to reduce interference during calibration. Documentation and certificates for calibrations conform to NIST procedures and requirements.
We also provide leak test analysis services, gauge rental and disposal services.
EaZy Shipping Program
And, to make using our services as easy as possible, we have designed our EaZy shipping program. Just go to our website and fill out the calibration/repair form and we'll handle the rest. We will send you the completed shipping papers your gauge will need to have for shipping to us and directions on how to prepare and pack your gauge for shipment. We will contact the shipper and have them pick up your gauge from your designated location and ship it back to you when the calibration is completed.
EaZy Shipping
Just fill out a form, we'll take care of the rest!

Click Here