Rocker-Type Field-Testing Sieve Set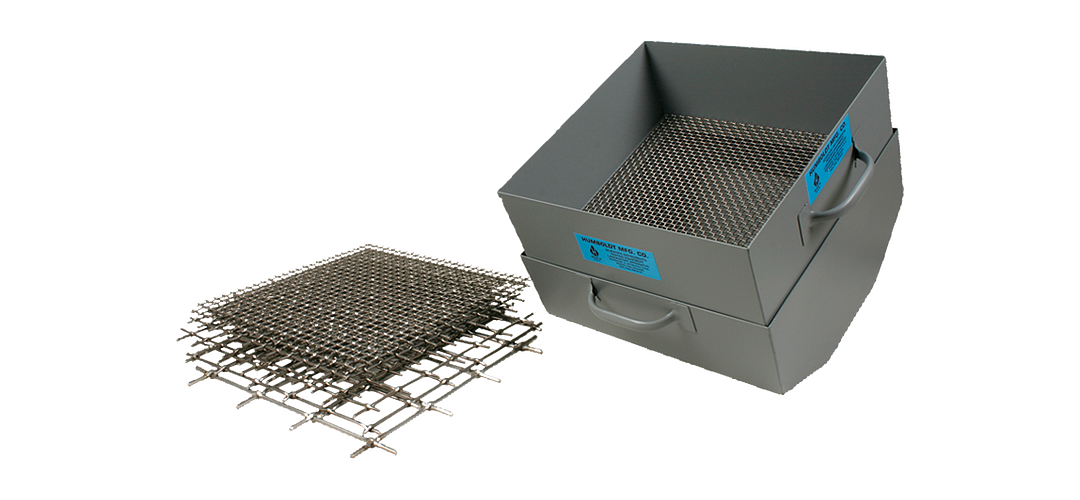 Product Options
Rocker-Type Field-Testing Sieve Set
For sieve analysis of coarse aggregates and other materials. Consists of a 12" (305mm) square frame with handles mounted on a collector box with rockers. Includes 3" (76.1mm), 2" (50.8mm), 1.5" (38.1mm), 1" (25.4mm), .75" (190mm), .5" (12.7mm), .375" (9.51mm) and No. 4 ASTM wire screen plates with square openings.
Screen plates finer than No. 20 mesh are not recommended for this unit. Screens are held in place with two locking devices on opposite sides. All screens can be clamped into frame for carrying or storage. OD 15.25 x 12.25" x 10" (387 x 311 x 354mm).
Replacement screens are available, see below.
To see Humboldt's complete selections of Test Sieves, Please Click Here.
Replacement Parts