Three Wheel Polishing Device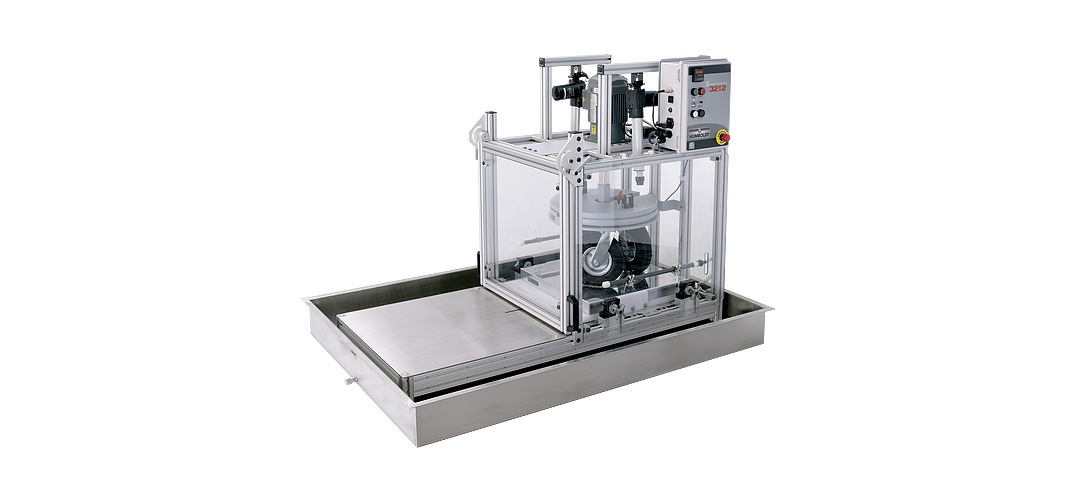 Product Options
Three Wheel Polishing Device
Supports the following standards:
AASHTO PP103

,

AASHTO PP104

The New Humboldt H-3212 Three Wheel Polishing Device is designed to simulate the polishing effects of traffic. Polishing of unbound aggregates per AASHTO PP103 and asphalt mixtures per AASHTO PP104 can be accomplished prior to dynamic friction testing. A staging area facilitates the installation and removal of the molds in the testing area. Electronic actuators lift and lower the wheel carriage onto and off the sample. The VFD allows for a variable rotation of 50-70 rpm from the rugged 1/2hp gear motor. A counter mounted on the electronic controller counts down, stopping the test automatically when the 100,000 rotations are completed.
Specifications
Voltage: 115/130VAC 60Hz
1/2hp, three-phase gear motor
Variable Frequency Drive (VFD) controlled
115V, 60Hz Submersible water pump
RPM range: 50-70
Frame
Rugged 80/20 aluminum slotted frame
Clear plexiglass on all 4 sides
Front access door with safety cut off switch
Locking door hinges prevent door from closing when open
Sample/mold adjustment and locking knobs, locks the mold in place preventing it from moving during testing.
Electronic actuators lift and lower the wheel base
Wheelbase
145 ±5 lbs, including steel weights and carriage assembly
Three 2.8/2.40-40 tires on heavy-duty swivel casters
11.2" diameter wheel path
Connects to electronic actuator for easy lifting and lowering
Staging Area
The 24" x 22" sample staging allows the user to easily slide the sample in and out of the testing area
Stainless steel metal platform
Water Basin
5' L x 3.5' W x 6"D with drain valve
Accessories
Standards
Standards
AASHTO PP103
AASHTO PP104
Product Videos
All Videos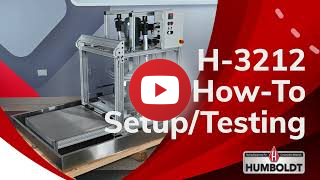 Humboldt H-3212 Three Wheel Polishing Device Setup & Testing How-To - Asphalt Pavement Traffic Sim
The New, Humboldt H-3212, Three-Wheel Polishing Device, is designed...