Test Sieves
for Construction Materials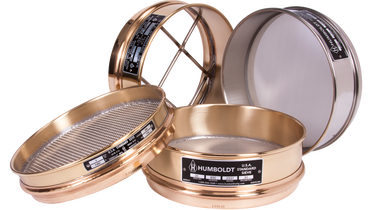 Standard ASTM and AASHTO Test Sieves
Humboldt stocks an extensive selection of sieves for a variety of applications. These include sampling and classification of soils, aggregates, powdered and granular materials for specific ASTM and AASHTO standard tests. An extensive inventory of sieves is available in all popular sizes and mesh/frame material configurations.
Most ASTM sieve applications call for 8" or 12" diameter sieves, however, sieves are also available in ASTM Test Sieves come in several diameters: 3" (76mm), 6" (152mm), 10" (254mm), and 18" (457mm). Sieves are available in full or half-height frame configuration and all sizes between 4" (100mm) to No. 1000 (2 micron) mesh sizes. There is also an intermediate frame height available for 12" (305mm) sieves. The selection of frame diameter and height is typically based on specimen volume and/or particle size.
Humboldt's sieves are made to ensure consistent fit, accurate specifications, and durable construction. All test sieves comply with ASTM E11 and AASHTO M92 standards and include individual serial numbers for traceability. Calibration and Inspection quality sieves are also available as an option – please contact us for more information.
Sieves are available in brass frame with stainless steel mesh or stainless steel frame and mesh. Sieve frames are seamless spun brass or stainless steel with rigid rolled edges and extended bottoms (skirts). This provides a good fit and proper stacking between frames, pans and separators of the same diameter.
A permanently attached metal plate with the sieve number, micron size and nominal opening (mm and in.) is included with each sieve. Sieve covers, bottom pans and separator pans are also in stock and ready to ship.
Humboldt's Sieve Selector Tool is a fast and accurate way to find and purchase the exact testing sieves you're looking for, and can also be used to locate covers and pans.
Shop Our Sieves
Standard ASTM Inspection Test Sieves
Inspection Test Sieves feature an additional layer of accuracy and repeatability, based on an added inspection level verification. This specifies the number of openings in each sieve after the cloth has been mounted to the frame. Humboldt's Inspection Test Sieves provide a 99% level of confidence that the standard deviation of these openings is within the maximum allowed by ASTM. A verification certificate is provided with each.
Standard ASTM Calibration Test Sieves
Calibration Test Sieves are necessary when the application demands the highest accuracy and repeatability available. These products start with our Standard ASTM Sieves and include an additional calibration level verification. This measurement includes approximately twice as many openings in the sieve as is implemented for the Inspection Test Sieves. The level of confidence that the standard deviation of the openings is within the maximum allowed by ASTM is 99.73%. A calibration verification is provided with each sieve.
Sieve Covers & Pans
Humboldt features a full selection of Sieve Covers and Pans. Covers are needed to keep the samples from escaping and the pans collect any fine particles that make it all the way through the sieve stack.
Rocker-Type Field Testing Sieves
Humboldt's Rocker-Type Sieve Set for field testing is ideal for analysis of coarse aggregates and other materials. The set consists of a 12" (305mm) square frame with handles mounted on a collector box with rockers. The screens are held in place with two locking devices on opposite sides and all can be clamped into the frame for carrying or storage.
Riddle Sieves, 18"
These large stainless frame, stainless mesh riddles are 4.5" deep and are made with stainless wire cloth. Riddles Sieves are typically used to separate large aggregates and other dry materials. They can also be used to wash, sift and strain samples to drain off liquids.
Soil Analysis Sieve Set
The Soil Analysis Sieve Set is preferred by agricultural engineers for their accuracy and ease of reading. Consisting of a 5" diameter perforated plate, the frames are seamless brass with rolled edges and extended skirts for nesting.
Wet Washing Sieves
Particularly useful for materials that are fragile and not water soluble, Wet Washing Sieves are used in the determination of fines content or to wash away fines during sample preparation for particle size testing. Corps of Engineers Wash Screen Assembly and Wet Wash Sieve Stands are also available.
Cement Wet Washing Sieves
Humboldt's Cement Wet Washing Sieves feature a stainless steel mesh with nickel-plated brass frames with replaceable mesh and solderless construction. The three screwed-on legs add support and facilitate sample drying on hot plates and in ovens.
Sieve Shakers
Sieve Shakers are an integral part of aggregate testing to determine size distribution of the fines. Shakers provide a much higher degree of accuracy (0.5%), consistency and repeatability of results compared to manual shaking, while also saving time in the process. These machines have provided dependable, fully automated sieve analysis for many years.
Sieves – History and Attribution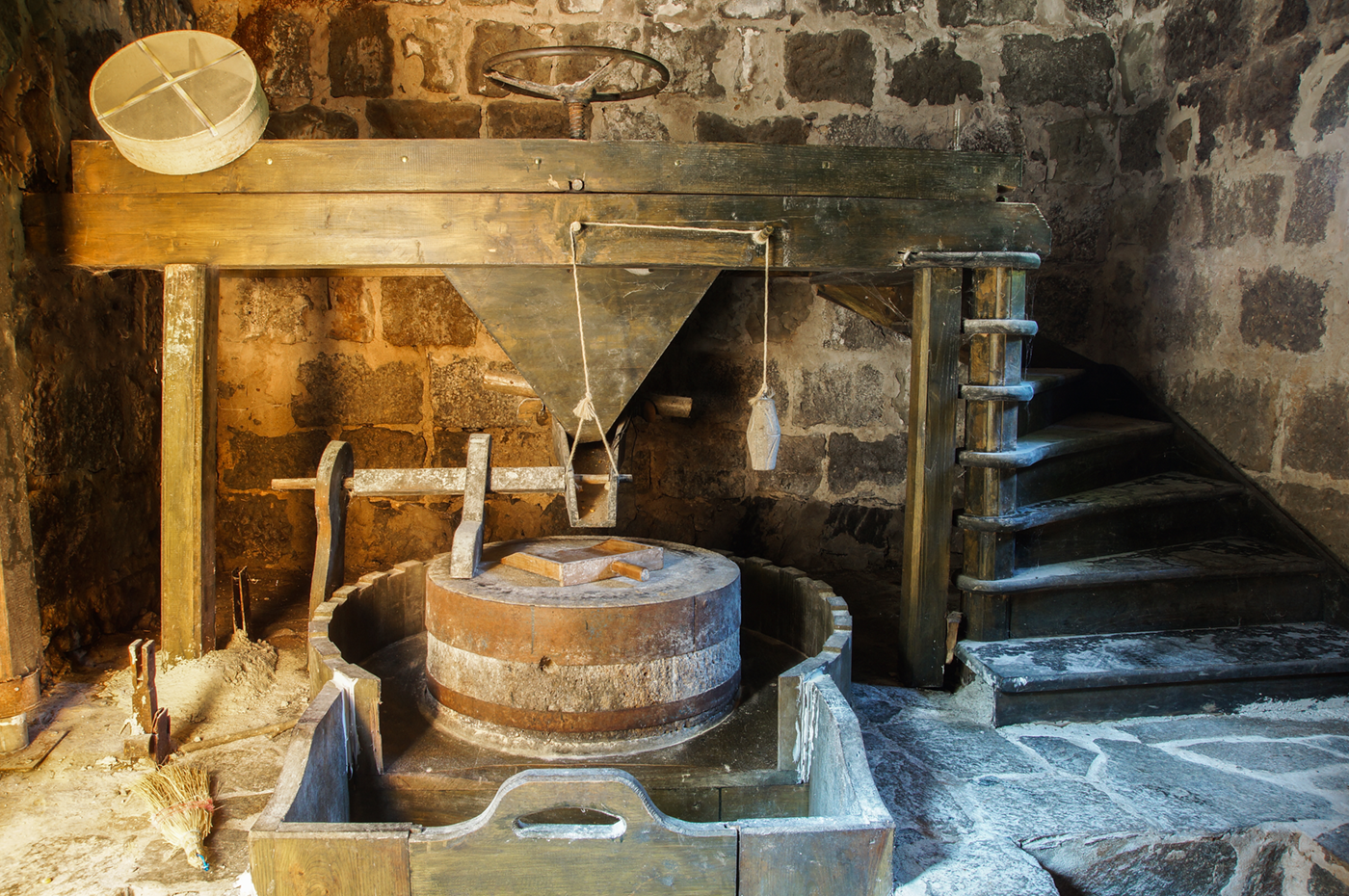 The use of sieving for analysis of particle sizes has been around for hundreds of years. The process is thought to have originated in ancient Egypt to measure grain harvests (and still is used for that purpose today). Throughout the centuries, the procedure has been applied to many different applications. For example, in a flourmill, sieves are used to separate impurities such as stones or musks from wheat. Over the years, sieves have become especially pertinent in the construction materials industry.
By definition, a sieve is a device through which fine particles are separated from larger particles. Although simplistic in principle, the technologies, tools themselves and standards that have evolved have become highly precise. This accuracy is vital in measuring the diversification of aggregates and other materials that are used in the construction and other industries.
Any given product can only be described as "high-quality" if a test measurement shows that the resulting properties fall within a given tolerance. Typically, the more the resulting test values deviate, the lower the quality of the output product. This underscores the importance of the use of precision equipment to obtain outstanding outcomes in particle size distribution.
The sieves manufactured for modern-day use are made with extreme accuracy and need to conform to numerous ASTM and AASHTO testing standards. They are constructed using brass and stainless steel and there are thousands of configurations and sizes available to accommodate almost any particle imaginable. The development of detailed specifications has been paramount in ensuring that parameters are met that ensure that the materials used in construction are of the highest quality, stable and safe.