Digital Rotational Viscometer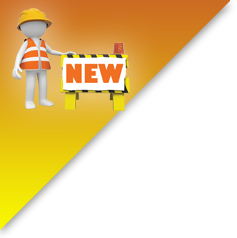 Product Options
Digital Rotational Viscometer
Supports the following standards:
The H-1638, Fungilab Evo Expert R range rotational viscometer paired with the Asphalt Industry Thermosphere offers the latest in SHRP asphalt binder testing equipment specifically designed to meet the requirements of ASTM D4402 / AASHTO T316 high-temperature test methods for asphalt binders. The precision and accuracy for controlling sample temperatures up to +300˚C is ideal for the asphalt industry.
The H-1638 viscometer provides a measuring range of 25-40,000,000 cP with 54 speeds in a range from 0.01 to 200 rpm. A Color TFT screen, for easy reading and fast data recognition is paired with an intuitive, full-touch key pad provides the ultimate in data control. The Evo Expert also provides USB connection to your PC and WiFi integration for easy control and access to your measurements. It also includes DataBoss software.
Features:
Data Displayed:
Selected Speed: rpm
Selected Spindle: SP
Viscosity Reading: P mPas or cSt
Percentage of full scale: %
Sample Temperature: °C or °F
Shear Rate: SR (s-1) with coaxial spindles
Shear Stress: SS N/m2 (with coaxial spindles)
Density: g/cm3
Viscosity Reading:
Dynamic Viscosity
cP or mPa·s
Kinematics Viscosity
cSt
Unit Converter: SI to CGS
Program Features:
Time to torque & Time to stop
9 working memories
Customizable speed options
Multi-step
Ramp
AUTO-TEST: automatical internal viscosimeter checking
AUTO-RANGE: full scale range for combination spindle speed.
Temperature reading by PT100.
User-enabled viscosity and temperature calibration.
10 language options
The Viscometer Includes: Viscometer head with serial number, stand with 3-point levelling adjustment, Boss head, (1) TR8 spindle, spindle protector, spindle rack, PT100 probe, Datalogger software, USB cable, power cable, carrying case and calibration certificate.
Picture shown above includes Thermosphere H-1639. Viscometer and Thermosphere sold separately.
Accessories