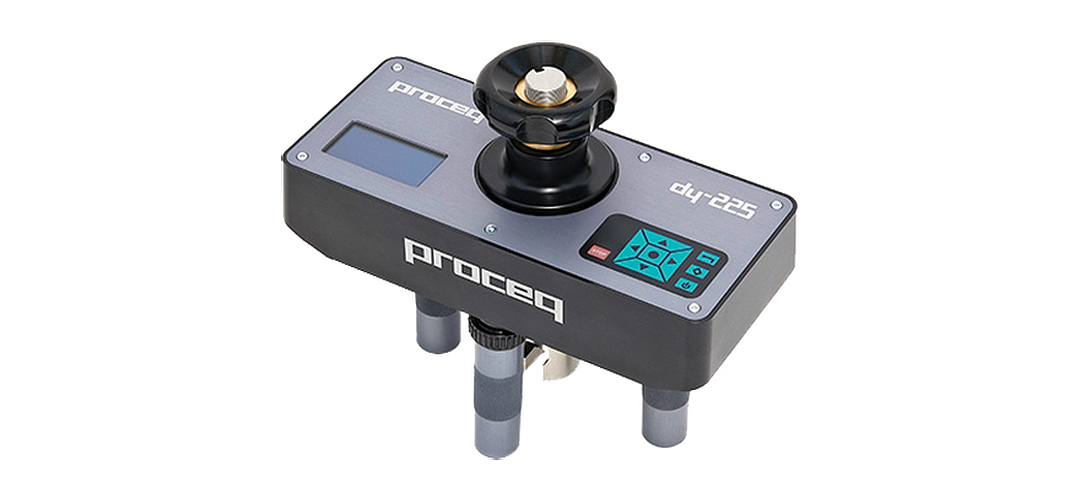 Product Options
Pull-off Tester, DY-2
Supports the following standards: BS 1881 Part 207, EN 1542, EN 1015, EN 1348, ISO 4624
Pull-off testing or bond testing is one of the most widely used test methods in the construction industry. This is reflected in the huge number of standards dedicated to the method. It has long been known that one of the major influences on the result of a pull-off test is operator influence in the application of a constant load rate. The DY-2 pull-off testers, with their integrated, feedback-controlled motor remove this variable completely, by providing a fully automated test at a constant load rate, which can be verified.
The DY-2 pull-off testers are also unique, in that they record every single test parameter required by specifications:
Test disc size;
Maximum load applied;
Automatic calculation of bond strength;
Applied load rate with graphical record;
Time and date of the test;
Complete time of test, and
Failure mode.
With the DY-2 pull-off testers, the operator is able to provide a complete record of the pull-off or bond test, proving that the test was carried out in accordance with applicable standards.
Three versions are available, the HC-2985: 135 - 1349 lbf (0.6 - 6kN) covers most common applications, while HC-2986: 360 - 3597 lbf (1.6 - 16kN) provides increased accuracy for low-strength applications, and, the HC-2987: 360 - 562 - 5620 lbf (2.5 - 25kN) can be used for very high strength applications such as testing of fibre-reinforced polymers bonded to concrete structures or testing the bond strength of repair and overlay materials.
HC-2985: 135 - 1349 lbf (0.6 - 6kN) Tensile Force
HC-2986: 360 - 3597 lbf (1.6 - 16kN) Tensile Force
HC-2987: 562 - 5620 lbf (2.5 - 25kN) Tensile Force
Accessories
Standards
Standards
BS 1881 Part 207
EN 1542
EN 1015
EN 1348
ISO 4624