Disk Grinding Mill, Electric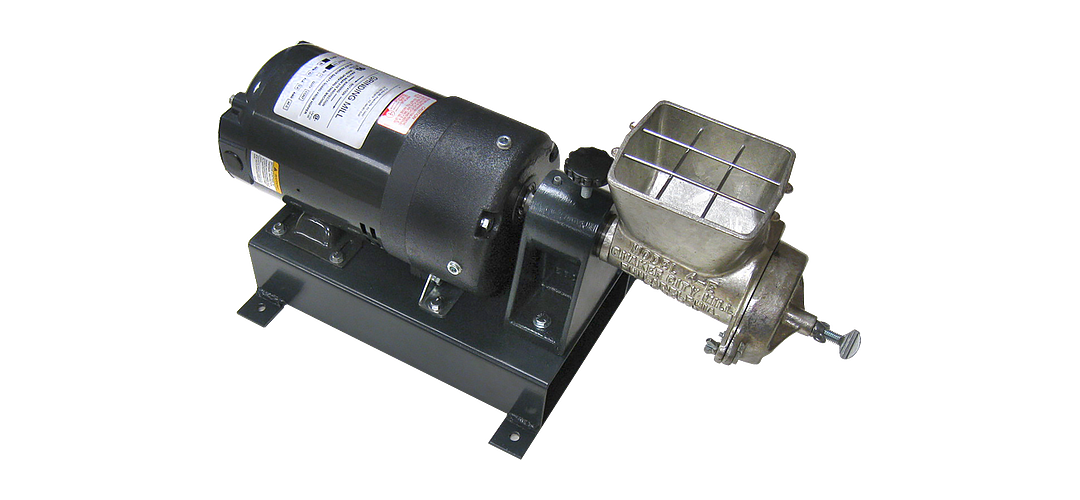 Product Options
Disk Grinding Mill, Electric
Supports the following standards:
ASTM C409
The H-4198 Electric Disk Grinding Mill is used in testing labs around the world and complies with ASTM C409 for sample preparation of Hardgrove Grindability specimens. This grinding mill features a 1/3hp single-phase, geared motor, which is mounted to a rigid, cast-aluminum base with rubber feet for stability. The grinding mill head construction is made of sturdy, durable cast iron. The grinding mill head can be easily removed and disassembled for cleaning without the use of any special tools.
The grinding plates are made of a hard iron alloy designed for clog resistance and long life. Plate-to-plate clearance is easily adjusted by hand in order to change the mesh size range desired. Output capacity is up to 40lbs (18kg) per hour with dry material and the material hopper provides 50in3 (820ml) approximately 2lb (0.9kg) of material. Grinding mill is sold with the dry grinding feeder and disk set— a wet grinding feeder and disk set is available as an accessory (H-4198.1). The complete unit ships in two boxes.
Accessories