The Humboldt Electrical Density Gauge is


Fast, Accurate and Nuclear‑Free
- Free yourself from the constraints of nuclear gauge certification and regulations
- Reduce the labor involved with sand cone testing
- Easy to learn, easy to use
---
Contractor Advantages
Eliminate costs associated with nuclear gauges
Does not require a highly-trained or licensed technician
Does not require special handling or shipping and regulatory compliance for hazardous materials
Is easy to learn and easy to use with its step-by-step menu
Lightweight and easily transportable
Is accurate and repeatable with results that mirror known testing methods.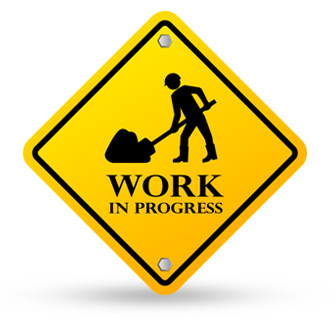 ---
Easy to Use
Easy-to-use, the EDG can be used as a construction aid to monitor day-to-day compaction operations by providing performance and measurement results highly comparable to those achieved with traditional methods, including the nuclear gauge and/or a sand-cone and oven moisture test combination.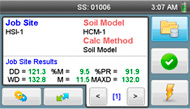 When conducting a test, the EDG measures and displays the results for wet and dry density, gravimetric moisture content and percent compaction.
---
Software that incorporates Reports, Graphs and GPS
EDG Software provides a complete solution for the acquisition, storing, and presentation of Job and Soil Model data. This includes the ability to create reports and graphs of test data, as well as the inclusion of GPS data for test sites.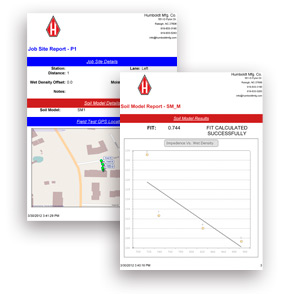 ---