Electromechanical UTM Versa Pro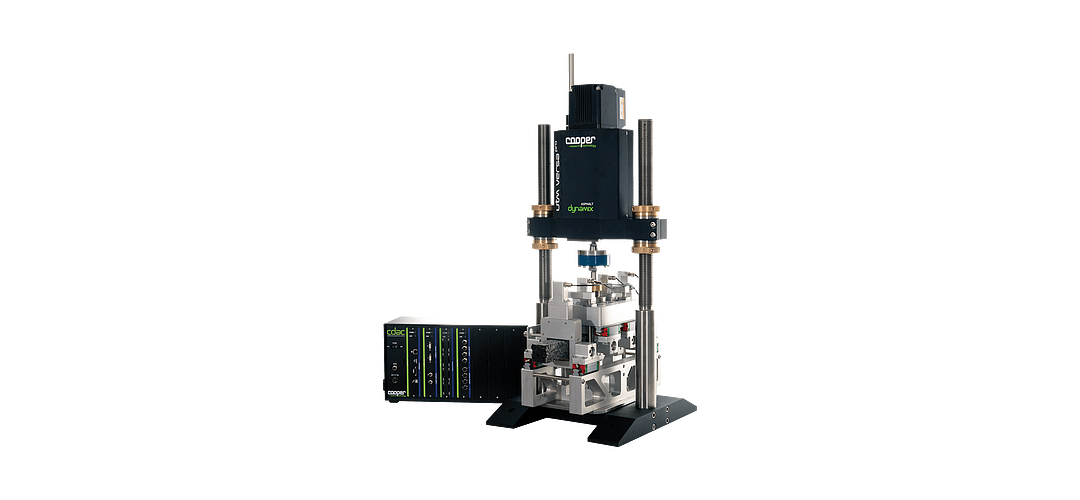 Product Options
Electromechanical UTM Versa Pro
Until now Universal Test Machines for asphalt mix and unbound materials could be divided into three types – pneumatic, hydraulic, and modified AMPTs. The Electromechanical UTM Versa Pro with Versa Motion Test System (VMTS), powered by eMotion Technology and controlled by the industry-leading cDAC data acquisition and control system, supported by dedicated DIMENSION asphalt testing software combines the best features of the three other machine types to create the perfect solution for testing laboratories.
With the UTM VersaPro, you can easily and accurately perform both research level and standard asphalt mixture and unbound material tests at affordable prices and in an eco-friendly environment.
Main Features
Electromechanical actuator EMT1 with 150mm stroke replaces pneumatic or hydraulic loading actuator ensures minimal subframe and specimen movement, more stable set up, better secured LVDTs and other transducers
Test frequency range from static to 100Hz
Compatible with our standard temperature- controlled cabinet with temperature range –25°C to +70° [1]
Easily interchangeable LVDTs and other transducers with uniform plug and play connections
Standard and bespoke testing procedures – static, dynamic, compressive, tensile
Ambient temperature-dependent. Testing temperature is subject to actuator and test fixtures' temperature range limitations.
Main Applications
Superpave+ Performance Testing
Asphalt mix design
Quality Control
Recycled Materials Studies
Additive performance evaluation
Key Benefits
With an industry first 150mm stroke actuator you can perform variety of tests without crosshead adjustment. This is the perfect platform to be used with your existing test fixtures and temperature control.
Hydraulic performance for pneumatic price
Plug & play adaptable and expandable system
Easily interchangeable cutting edge TEDs technology enables transducers to be swapped between channels and even cDAC boxes, as the calibration stays with the transducer. Connect any load cell, LVDT, extensometer, strain gauge or other types of transducer to cDAC. Record crack progression with software triggered photos for digital image analysis.
Includes:
Desktop PC
cDAC
DIMENSION software
Specifications
| | |
| --- | --- |
| Maximum Force: | 3500lbf (15.5kN) dependent on air pressure) |
| Load Transducer: | ±4496lbf (20kN) |
| Actuator Stroke: | 1.2" (30mm) |
| Frequency: | 0 to 30 Hz |
| Electrical Supply: | 110/220V 50/60 Hz, 1 Ph |
| Compressed Air: | 7-10 bar (100-145psi)@ 21cfm (600 lpm) |
| Dimensions: | 31" x 40" x 76" (780 x 1000 x 1920mm) |
| Working Space Required (WxDxH) : | 32.5" x 65" x 83" (825 x 1650 x 2100mm) |
| Desktop PC: | Included |
Accessories