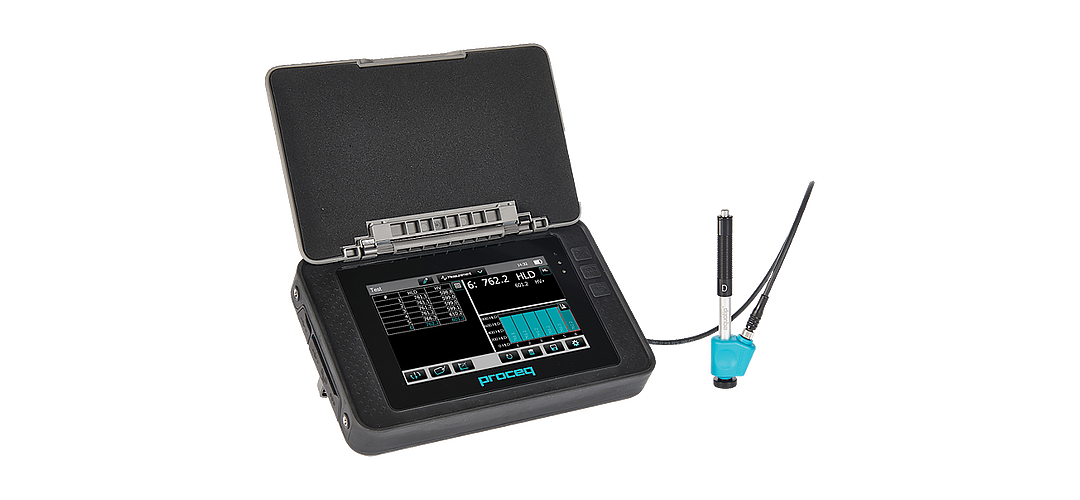 Product Options
Equotip 550
Extensively used for rock hardness and for investigating weathering effects on rocks. Can be used for correlation to unconfined or uniaxial compressive strength (UCS); testing on weak rocks, porous rocks and those with thin weathering crusts; cores; rectangular blocks and investigations of hardness near edges of samples. The impact energy of the Device D is approximately 1/200th that of the Type N rebound hammer. This makes it very suitable for testing on historical sites, very soft types of rock that cannot be tested with a rebound hammer and also on brittle rock cores that would be damaged by a rebound hammer. The impact Device S features the same impact energy, but with a much more durable ceramic impact body that is more suited to heavy users on harder rock. The Basic Unit includes: Equotip Touchscreen incl. Battery, Power Supply, USB Cable, Surface Roughness Comparator Plate, DVD with Software, Documentation, Carrying Strap and Carrying Case.
Order Device D or Device S separately.
Both devices come with the appropriate calibration blocks.
Accessories