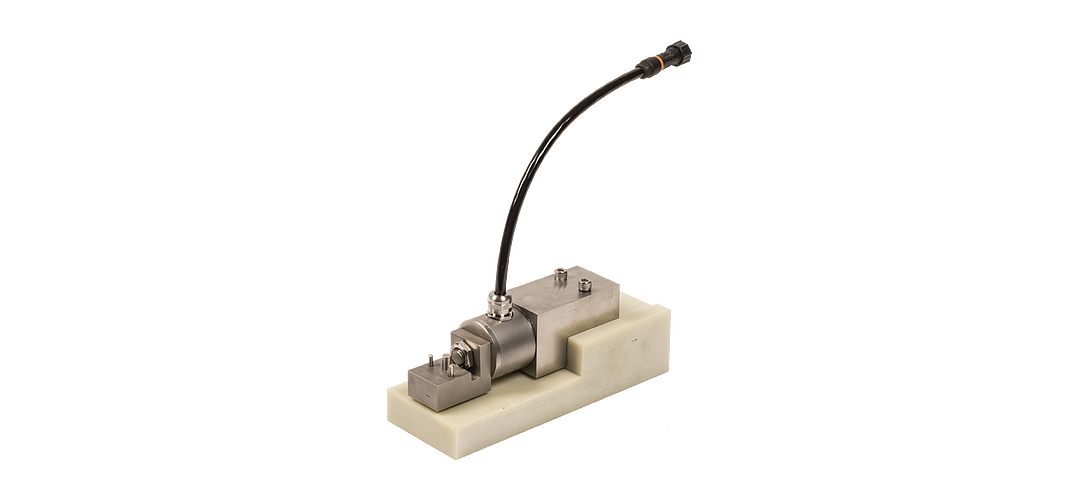 Product Options
Force Determination
HA-1061—Force Determination Transducer
Force DeterminationTransducer for use with Humboldt Elite Series Ductilometers. Provides precise tensile strength measurement of any material, preparation, procedure or type of test to an accuracy of 0.01 lbs. Attaches over existing pin in Ductilometer without tools or machine modification. Elite Series Ductilometers can accommodate up to 3 transducers.
HA-1063—Force Determination Kit for Manual Ductilometers
This force determination kit is designed for use with manual control ductilometers like the H-1068X and H-1068B. It provides (1) Force Determination Transducer, (1) HM-5320 Data Logger and (1) Force Transducer Calibration Device. This kit will allow you to do force determinations and the Data Logger will allow you to monitor the test and its results. Humboldt's Elite Series Data Logger provides four individual, 24-bit analog to digital converters with an instrumentation excitation supply of 10 VDC. The analog Logger is ideal for use with instruments, such as pressure transducers, load cells, and strain transducers. It provides data storage for 1000 readings per channel. Additional HA-1061 Transducers can be added to this starter kit.
HA-1062—Calibration Device For Force Transducers
Calibration device for Humboldt Elite Series Dutilometer force determination transducers. Provides simple and precise calibration of transducers. Includes (1) calibration pedestal, (1) storage pedestal, (1) dead-weight hanger and (1) weight set. Does not include Transducer.