Enclosed Sample Splitters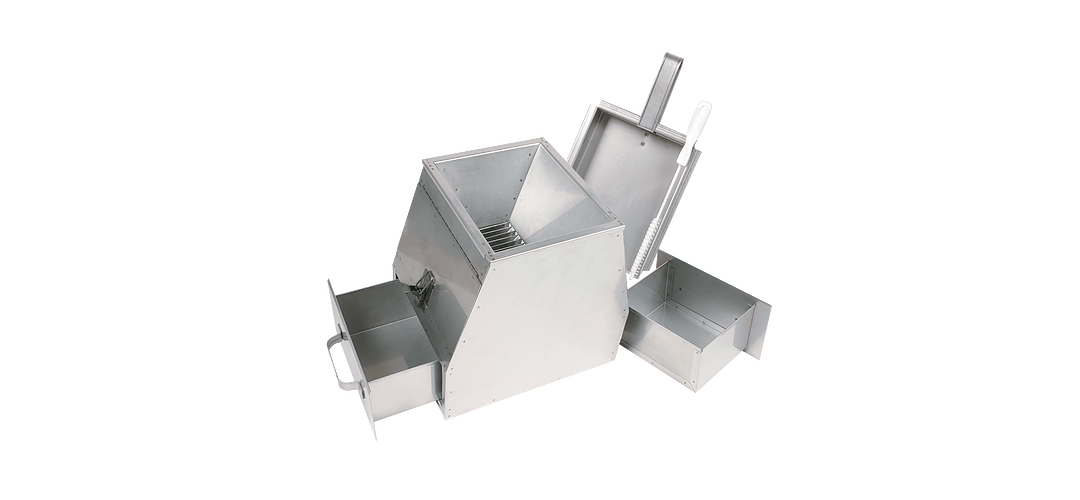 Product Options
Enclosed Sample Splitters
Supports the following standards:
AASHTO T248
Humboldt enclosed sample splitters with drawer pans, are ideal for dusty samples, including coal, coke and chaff. Material poured into the hopper is divided into two equal portions by a series of chutes that discharge the material alternately in opposite directions into separate pans. Splitter is stainless steel construction with stainless steel pans.
All splitters include pans, scoop and cleaning brush.
H-3970:
Material Size: 0.25" (6.3mm)
Chutes: (14) 0.375" (9.52mm) width
Hopper: 6.5" width x 8" length (165 X 203mm)
(2) H-3977S pans: 7" x 5.75" x 3.75" (178 x 146 x 95mm) L W D
H-3975:
Material Size: 0.25" (6.3mm)
Chutes: (24) 0.375" (9.52mm) width
Hopper: 4.5" width x 11" length (114 X 279mm)
(2) H-3976S pans: 5" x 11.875" x 6.125" x 5.0" (302 x 156 x 127mm) L W D
Replacement Parts