Hydro-Stone Gypsum Cement, 50lb. bag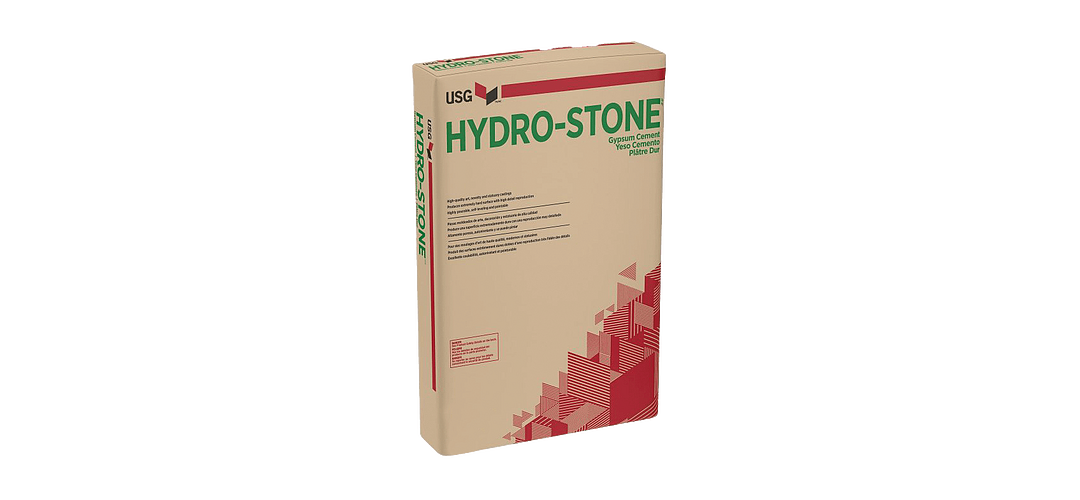 Product Options
Hydro-Stone Gypsum Cement, 50lb. bag
Exceptionally strong gypsum cement is a multi-purpose product used as a high strength alternative to sulfur capping compound. Superior expansion vs. Hydrocal® A-11 or B-11 gypsum cements. Hydro-Stone® Gypsum Cement is especially suitable where high strength and resistance to water absorption are necessary.
Features:
Meets ASTM C617
High absorption resistance
Sets in 17-20 minutes, after machine mixing
Requires 32 parts water by weight per 100 parts plaster.
Can duplicate extremely fine details
Is self-leveling, with low viscosity
Provides fast set time
Compressive Strength, One Hour After Set 4000 psi (27.6 MPa)
Compressive Strength, Dry 10,000 psi (68.9 MPa)
50lb. bag
NOTE — For best storage results, keep indoors in a dry, stable environment, away from drafts. Do not stack more than two pallets high.