LIGHT WEIGHT
Deflectometer
Fast, accurate and easy compaction control!
Light Weight Deflectometers, or LWD, are portable, light weight tools used to determine the load bearing capacity and overall compaction quality of soils, non-cohesive sub-bases and soil improvements in as little as two minutes.
LWDs measure a deflection and provides an estimated modulus value which is based on the force that would be required for that soil type to generate a deflection. This is an important measurement as the actual modulus on site should be compared to the design specification values.
Applications for this non-destructive testing method include road/railway construction, earthworks, quality protection and canal construction, compaction monitoring in pipe trenching and cable ducts or testing of pavement bedding and foundation backfill. The LWD provides a simple, fast and repeatable onsite testing method which increases your quality control efforts and provide cost-saving benefits.
Step up to the accuracy and the quality of the
HMP LFGPro Lightweight Deflectometer
now available from Humboldt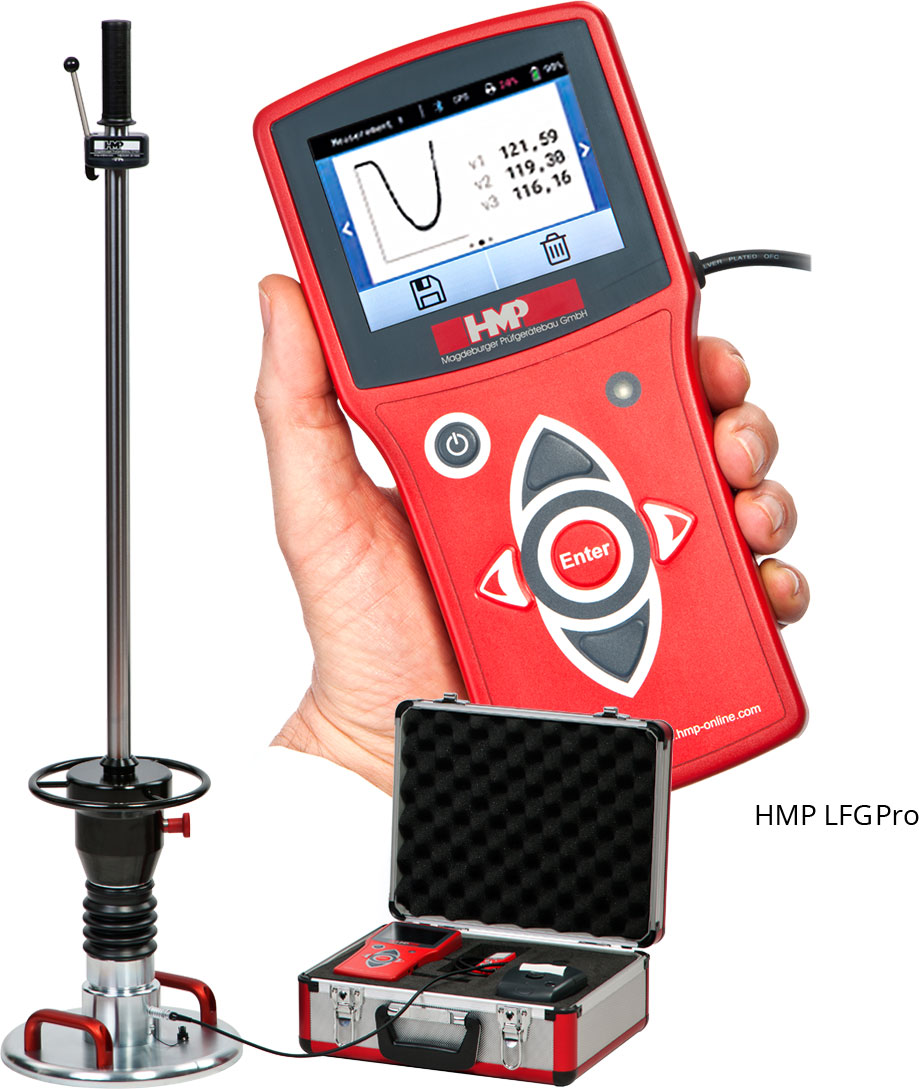 Areas of application:
- Quality control in road and railway construction
- Quality assurance in earth works and canal construction
- Compaction monitoring in pipe trenches and cable ducts
- Testing of pavement bedding, foundation backfill


Application Codes:
ASTM E2835-11 American Standard;
TP BF-StB B 8.3 German Engineering Code
UNE 103807-2:2008 Spanish standard;
RVS 08.03.04 Austrian standard
TB 10102-2004, J338-2004 Chinese Standard;
ZTV E-StB 09, ZTV A-StB 97, RIL 836
Comprehensive correlations to other
test methods ensure comparability.
USB • GPS • BLUETOOTH • APP • PRINTER • SOFTWARE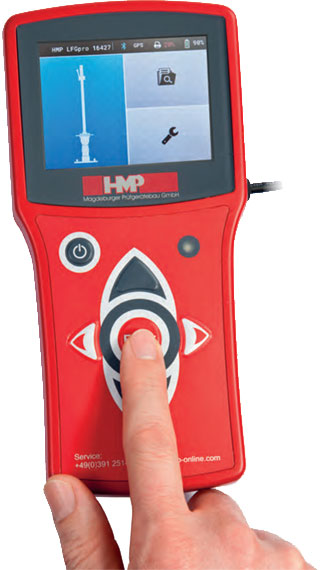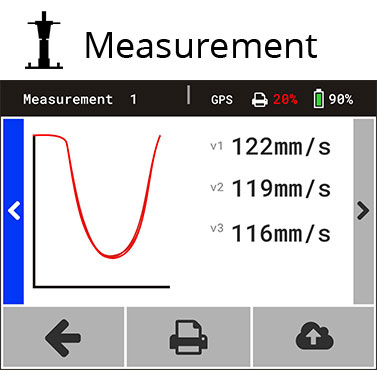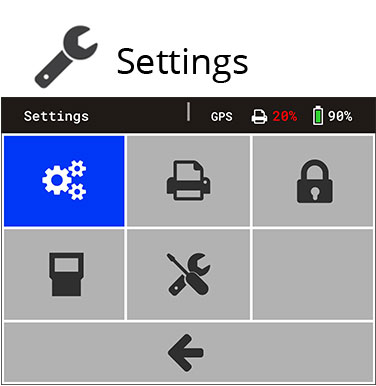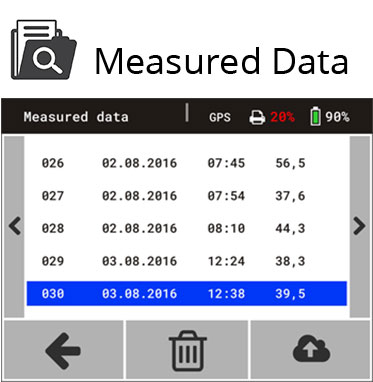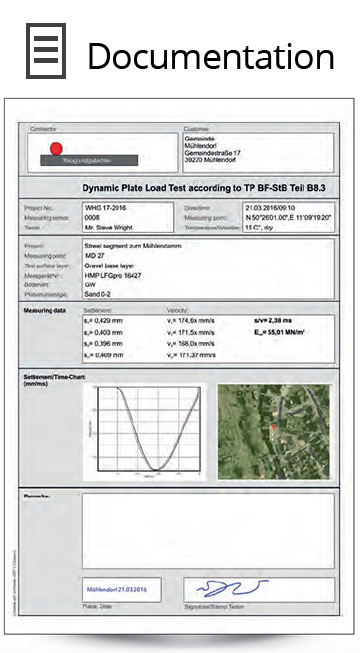 Features
Technical Features:
Large colorful graphic display 3,5"
Lightsensor-controlled backlighting (guaranteed optimum readability, even in direct sun)
Integrated GPS and Bluetooth
Efficient, fast 32-bit processor
Internal memory for up to 1000 tests
High-performance rechargeable lithium-polymer-battery
Android-App transfers data to tablet or smartphone
Web-based evaluation software provides real-time measurement data anywhere
Device, app, software many languages
Download prospectus >
Download brochure >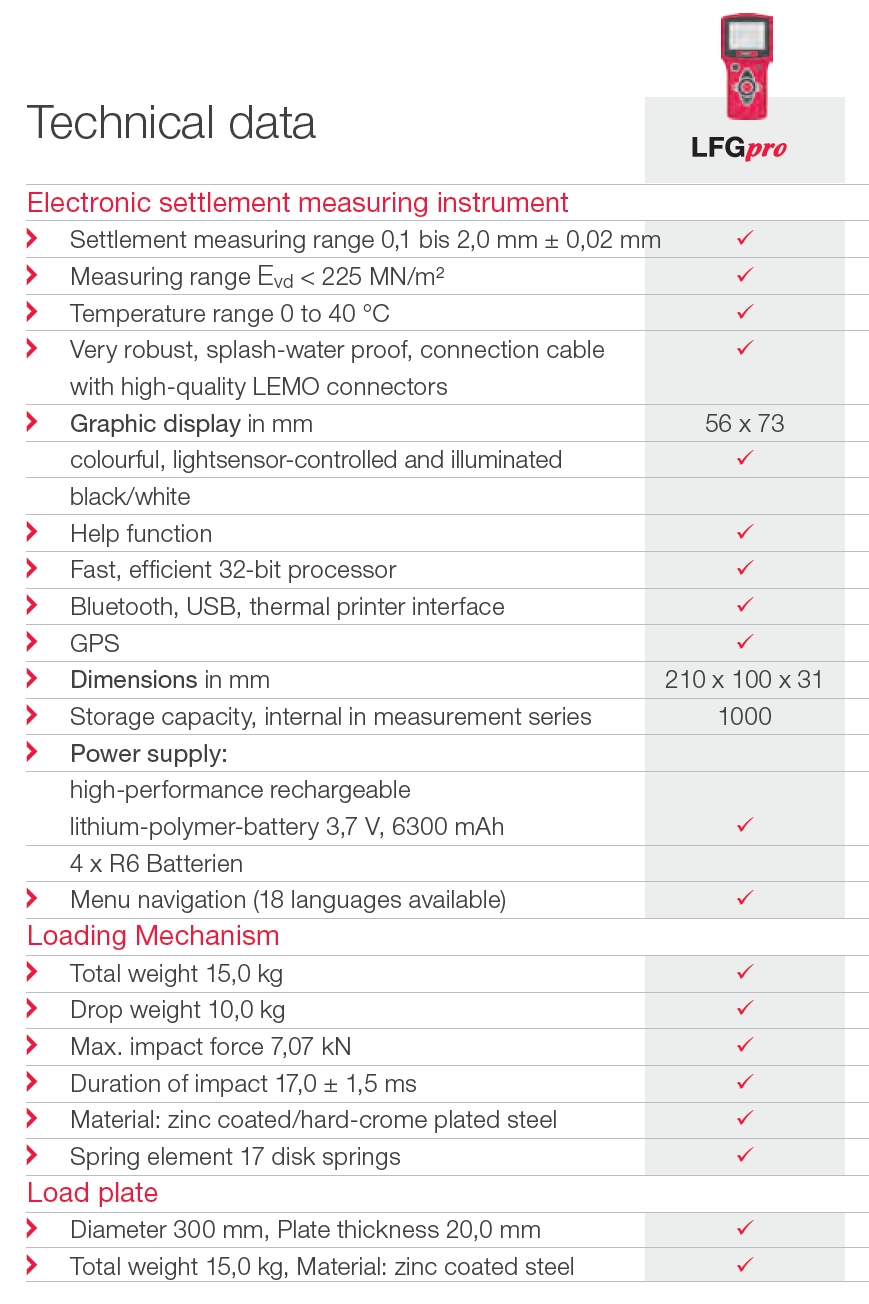 Reduced to the basics – successfully in use for more than 30 years worldwide!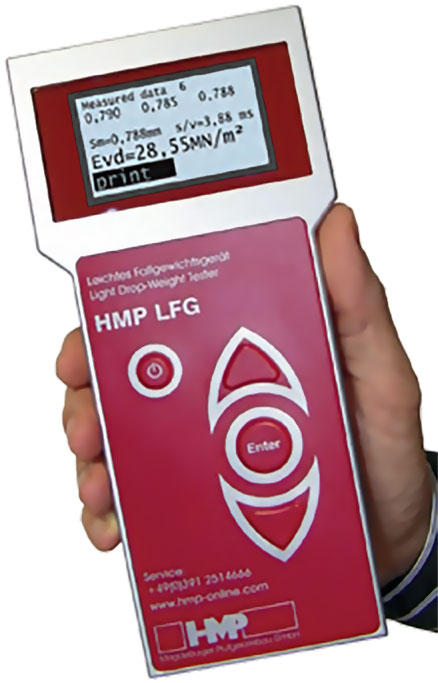 Technical Features:
Large graphic display (62 x 35 mm)

Comfortable menu navigation

Acoustic signal when ready to measure

Bluetooth interface

Printer port

GPS port

Internal memory for 500 tests

More than 1000 tests with one battery charge
Data Transfer and Access:
Data transfer to table, smartphone or PC via Android-App HMPtransfer, USB stick or cable

Web-based evaluation software HMPreport, password protected

Real-time availability of the measurement data from any location

Menu, app, software in many laguages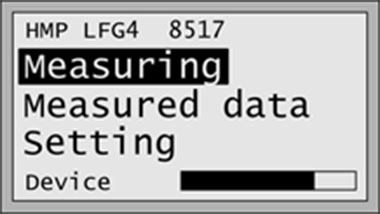 Intuitive menu navigation:
Choose, confirm, done!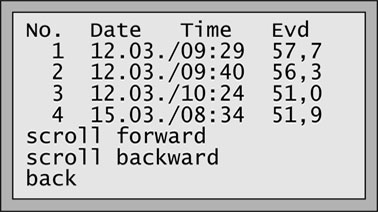 Easy and quick selection of
the stored data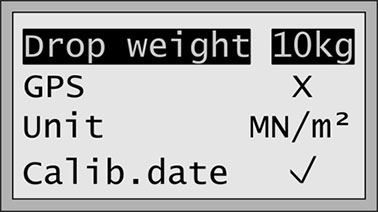 Individual adjustments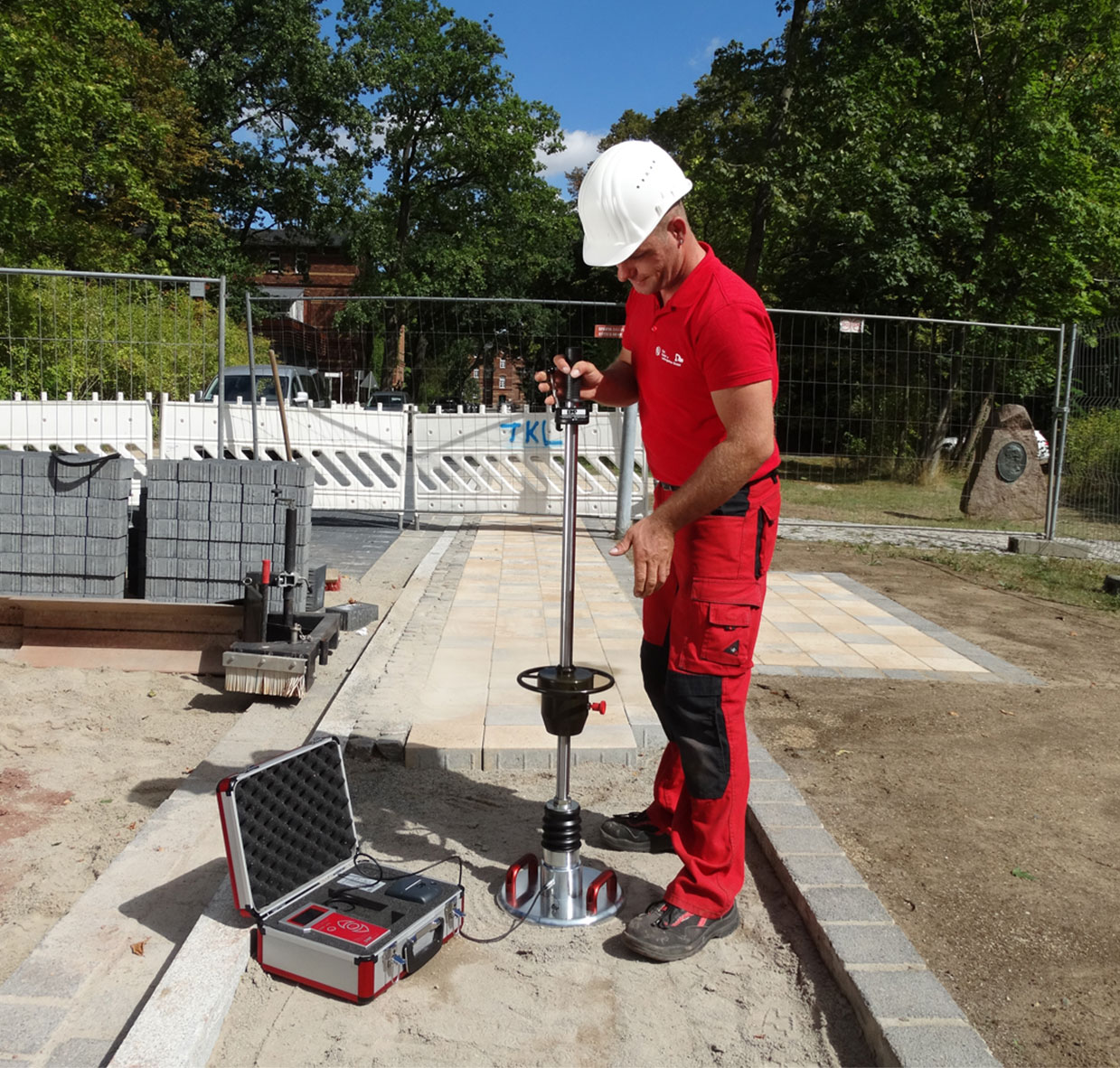 Additional Soil Testing Equipment for Field Applications may be required and Humboldt offers a full line of equipment to meet your needs.
Compaction Density — Our soil density and compaction equipment is typically used to gather soil samples for Proctor testing. Our Nuclear Density Gauges are one of the most accurate methods to determine moisture content in a variety of materials.
California Bearing Ratio (CBR) — The CBR field test set is designed for making CBR determinations in the field, allowing for quick relative strength determinations without having to rely on lab tests.
Augers & Auger Sets — Humboldt offers a variety of augers and accessories in different sizes and for different soil types to aid in getting to deeper testing depths.
Soil Moisture Testers — The soil moisture levels at the time of construction plays a critical role in construction activities. Humboldt's provide accurate on-the-spot testing capabilities.
Resistivity — These meters provide resistance measurements and are available in 2-, 3-, and 4-electrode applications.
Contact a Humboldt product specialist at: 1.800.544.7220 ext. 6303
to learn more about the LIGHT WEIGHT Deflectometer
or