Silent Sifter® Sieve Shakers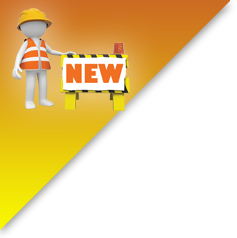 Product Options
Silent Sifter® Sieve Shakers
Supports the following standards: ASTM C136
Silent Sifter® significantly reduce noise levels of sieving operations with no loss in performance and accuracy. The higher quality materials and innovative design reduce noise levels inherent to particle sizing more than other rotary sifters or sieve shakers. They also provide faster conversion sieve sizes and are easier to set up, and quieter to run. Sieve stack capacity ranges from six 12" dia. full-height sieves with pan, or up to twenty 8" dia. half-height sieves with pan. Particle size range is No. 4 to No. 635 (4.75mm to 20µm).
Hammer assemblies are constructed of 6061 aluminum alloy with Ultra-High Molecular Weight (UHMW) Polyethylene heads. The rugged painted case is dense, impact-resistant MDF board and is mounted on a sturdy, powder-coated ASTM A513 heavy steel tubing stand. The system is driven by a dependable 1/4hp continuous-duty motor. Enclosed cabinets allow safe, dust-free operation. Sieve stacks are simply placed inside and the cabinet is rotated back to the testing position using an ergonomic knob, with no clamping required. Six rubber-covered stainless steel drive rollers continuously rotate the sieve stack, and particle separations are assisted by tapping against the stack.
The Silent Sifter® provides noise levels 7-10dB lower than any other rotary sifter for enhanced worker protection and no loss in performance or accuracy.
The Silent Sifter® II is the newest and most unobtrusive member of the Rotary Sifter line. This Sifter uses advanced soundproofing materials and techniques for models 16 - 18dB quieter than standard rotary sifters and 8-10dB quieter than the Silent Sifter®.
Lower operational noise levels than any other rotary sifter on the market
Advanced design and materials for better performance over classic sifters
Swivel casters promote easy mobility and lock securely