Vibrating Table, 3-gang Molds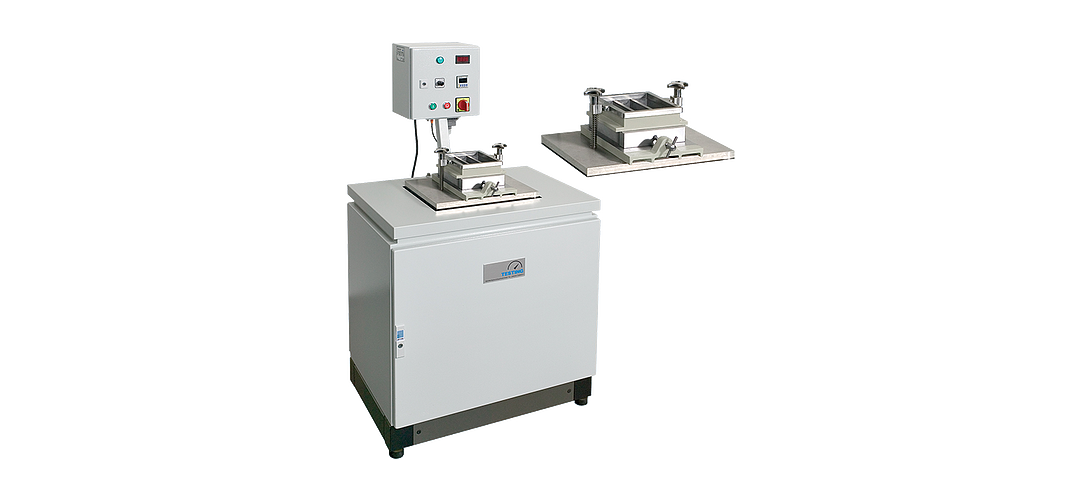 Product Options
Vibrating Table, 3-gang Molds
Supports the following standards: ASTM C109,
EN 196-1

,

BS 4550

Required for compaction of 40 x 40 x 160 mm samples for EN 196-1 standard. It can be ordered with either a fast-action clamp fitting or a general-purpose clamp fitting for (1) 3-gang mold for 40 x 40 x 160mm samples. The vibrating plate is 400 x 300 mm in size and is built into a powder-coated steel cabinet. The power switch box is mounted on a post attached to the top of the cabinet. Oscillation frequency is 50Hz with a sinusoidal waveform and digital timer. Peak-to-peak value is 0.75 ± 0.05mm.

(Note: Order molds and Feeding Hoppers separately. A total vibrating mass of 35.0 +/- 1.5 kg acc. to EN 196-1 can only be guaranteed by utilizing the precision three-gang mold with feeding hopper.
Accessories
Standards
Standards
EN 196-1
BS 4550