Core Drill, Trailer-Mount, Auger Capability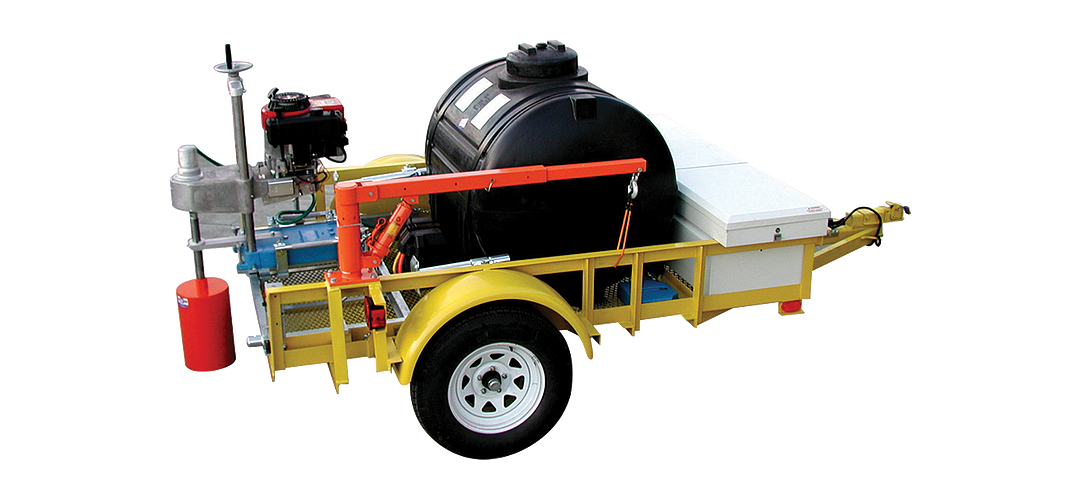 Product Options
Core Drill, Trailer-Mount, Auger Capability
This complete stand-alone core drill rig offers field independence, versatility, dependability, and easy single-person operation. Provides mobile yet very stable drilling platform, which extends bit life. Provides exceptional solution for remote locations.
Features include:
17 HP gasoline-powered drill head with electric start, with 16" bit capacity and a 24" travel;
Variable drill head positioning system, which allows drill head movement of approx. 43" side-to-side and 12" fore and aft for accurate hole placement;
Hydraulic-assisted machine lift for single-handed removal and replacement of drill;
Lockable, weather-resistant toolbox;
200-gal. water tank and 12 VDC water pump
5' x 8' steel-construction trailer, equipped with electric brakes and pre-wired for brake and tail lights.
Specifications
Specifications:
Horse power: 17
Cycle: 4
HR-2600 bit capacity: 16"
HR-2601 bit capacity: 16"
HR-2600 auger capacity: NA
HR-2601 auger capacity: 8"
Carriage travel: 24"