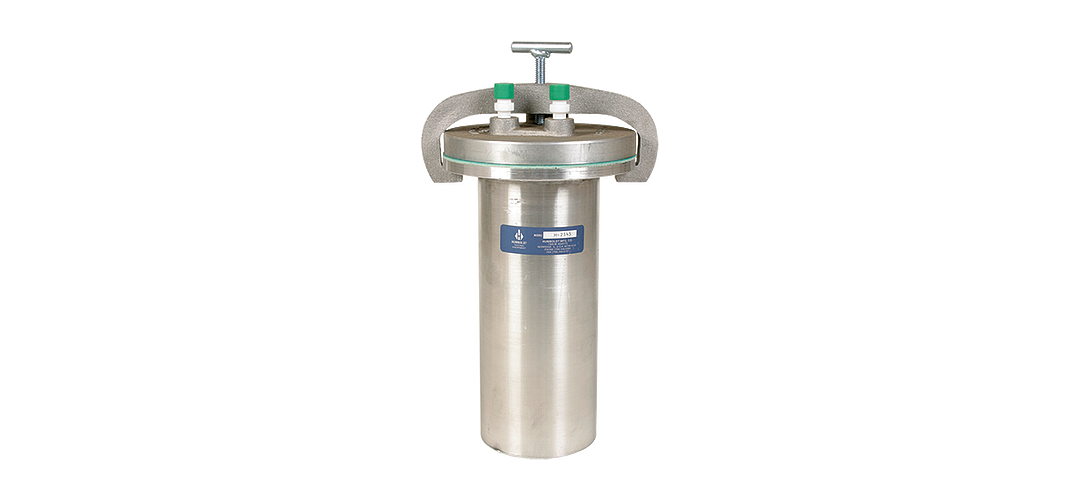 Product Options
Still, Aluminum
Supports the following standards:
AASHTO T59

,

AASHTO T110

, ASTM D95, ASTM D244, ASTM D1461,

ASTM D6997

,

ASTM E123

Used primarily in standards for determining water in crude petroleum, tars and derivatives of those materials. Large model, 3.75" x 9.5" (95mm x 241mm) ID, has three tubulures, two drilled 10/18 and one drilled 24/40). The small model, 3.5" x 6" (89mm x 152mm) ID, has a 1 qt, (0.95L) capacity and one tubulure. Both are cast aluminum.
Accessories
Replacement Parts
Standards
Standards
AASHTO T59
AASHTO T110
ASTM D6997
ASTM E123