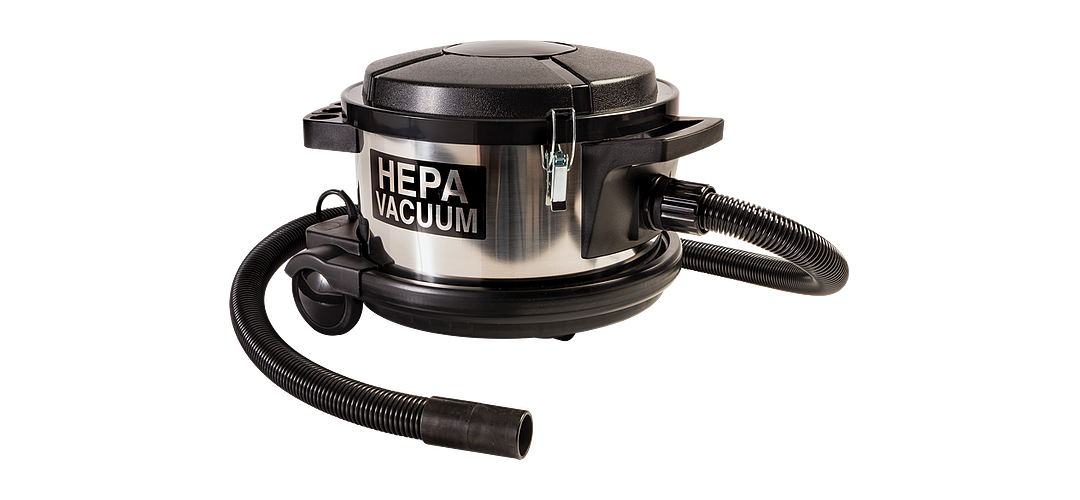 Product Options
HEPA Vacuum System
HEPA vacuum system for the Mikro Air-Jet Sieving Apparatus, suitable for most applications - NOT suggested for ultrafine mineral, and conductive material applications.
Rugged construction low profile wheeled steel collection canister, four (4) gallon capacity suitable for abusive environments.
1000 watt universal motor, 120/220 volt, single phase, 50-60 Hz.
Two (2) meter (6 feet) anti-static plastic hose complete with one (1) twist lock inlet coupler and one (1) friction cuff.
Fifty (50) foot long power cord.
Sound Level at 3 meters 53 dB (A).
Multi-stage filtration system consisting of one (1) paper bag, foam filter and an up-stream HEPA filter capable of filtering 99.97% of particles down to and including 0.3 microns.