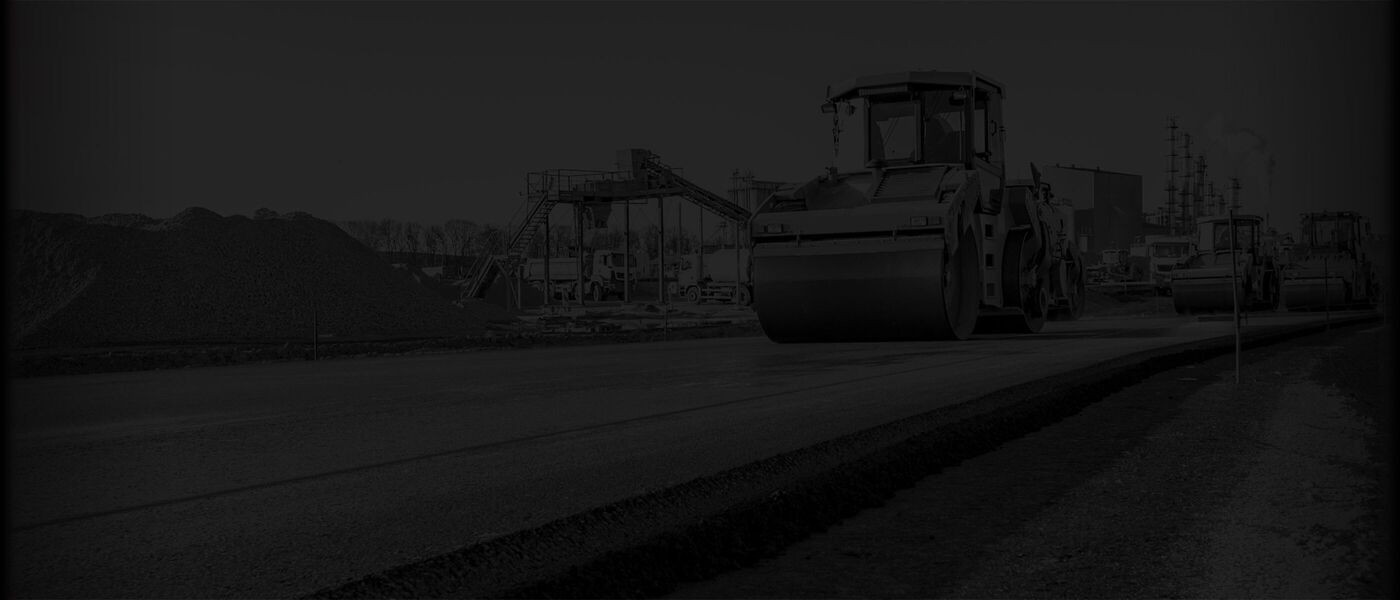 HM‑5030 LOAD FRAME
Multi-purpose loading systems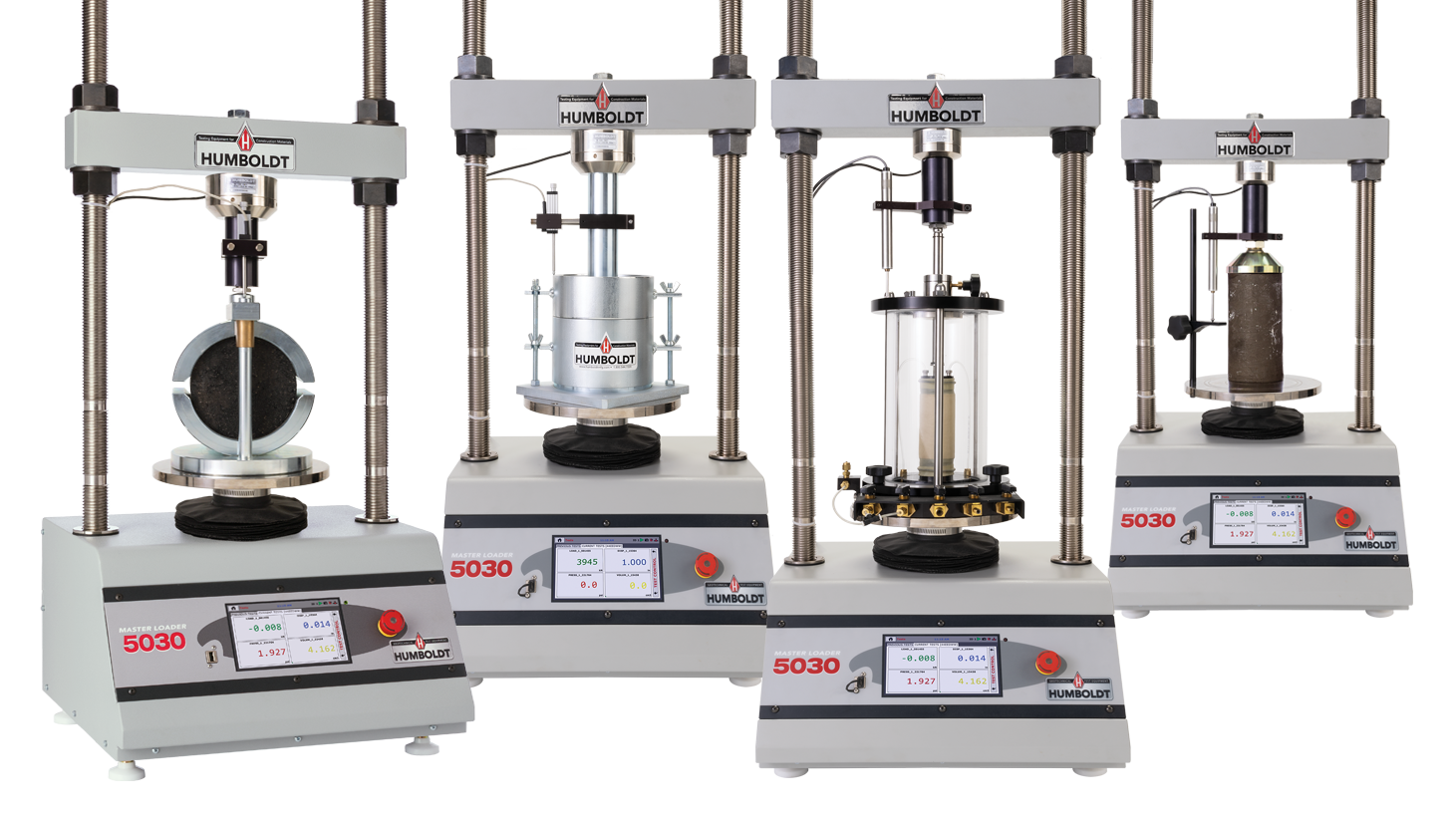 HM-5030.3F Elite Series Master Load Frame
The HM-5030 Elite Series load frame is designed to do it all. It's perfect for the soil testing lab conducting multiple testing operations like Unconsolidated and Consolidated Undrained, Consolidated Drained and Unconfined Compression CBR and LBR tests. It can also handle asphalt tests, such as Marshall, Hveem, TSR and SCB tests.
Designed to handle heavy workloads for most soil and asphalt testing needs, Humboldt's HM-5030 is the workhorse of our Elite Series load frames. Designed for applications requiring multi-purpose loading systems, such as road construction projects in either mobile or fixed labs, educational institutions and consulting firms, the HM-5030 Master Loader is ideal for just about any application from road construction to high-volume commercial and educational laboratories. The HM-5030 is built with durable, high-quality components and features the use of a stepper motor, precision gears and gear box to ensure smooth and reliable operation, as well as precise results.
While the HM-5030 has been specifically designed for soil testing labs conducting multiple testing operations including: UU, CU and CD triaxial, UC, CBR and LBR. It is also perfect for running Marshall, Hveem, TSR and SCB asphalt tests as well. Its heavy-duty design and precise stepper-motor control provide a stable platform for years of reliable service allowing the HM-5030 to perform any tests required up to its load capacity of 11000 lbf (50kN).
Specifications
| | |
| --- | --- |
| Load capacity: | 11000 lbf (50kN) |
| Speed range — Testing: | 0.00001 – 2.00000 in/min (0.00001 – 50.80000 mm/min) |
| Speed range — Fast Approach: | 3.0 in/min (75.0 mm/min) |
| Data channels: | 4 |
| Platen Size / Travel: | 10" (254mm) / 4" (100mm) |
| Data storage: | 1000 tests and up to 3000 readings per test |
| Clearance, vertical: | 40" (1000mm) |
| Clearance, horizontal: | 15" (380mm) |
| Voltage: | 110/220V 50/60Hz - 5.0amps |
| Net weight: | 300 lbs (136kg) |
Like all Elite Series load frames, the HM-5030 is built around Humboldt's integral, 4-channel data logger with touch-screen control, which allows the load frame to be used as a standalone device capable of full test control and data logging. It can also be controlled by a networked computer at any location with access to the network.
In standalone mode, the HM-5030 load frame provides a 7" (178mm) color, touch-screen controller. The waterproof touch screen provides colorful, at-a-glance monitoring of testing functions without the use of a computer. Operators can view load and strain readings, see a list of data points or monitor the actual test curve, while the test is running. Data can then be downloaded later to a computer in the lab, in the next room or at a different location, while also providing report generation capabilities from within Humboldt's NEXT software or our enhanced test-specific modules.
Controller Specifications
| | |
| --- | --- |
| Display (Resistive Touch) | 7" (178mm) VGA (480 x 800) |
| Real-time Test Data | Graphic and Tabulation |
| Processor | Dual 32-bit ARM |
| RAM | 64MB |
| Memory, Non-Volatile | 4GB |
| Analog to Digital Converter | 24 bit |
| Data Acquistion | 4 Channels |
| Logging Speed | up to 50 readings per second |
| Multi-Test Storage | 1000 |
| Points Per Test | 3000 |
| USB port (front) | export data, import/export calibration data, WiFi |
| USB Port (back) | provides external power for wireless access point |
| Ethernet Connection | for network connectivity |
| Emergency Stop | Large Button |
| 24-bit Differential Analog to Digital Converter | 2 |
| Ambient Temperature Sensor | 1 |
| Ambient Temperature Sensor | 1 |
| Limit Switches | 2 |
| Firmware Update | Ethernet or flash drive |