Immersion Circulator and Heater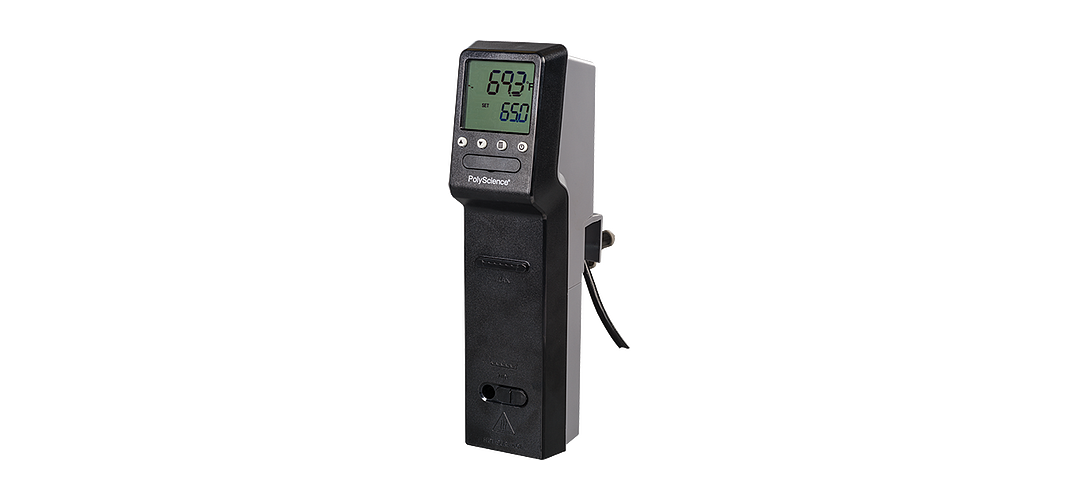 Product Options
Immersion Circulator and Heater
This Immersion Circulator/Heater converts any tank or vessel into a reliable, user-friendly circulating bath. Remarkably versatile and convenient, it delivers precise and reliable temperature control for virtually any laboratory application. The unit features a large, backlit digital display, which allows you to monitor a set point and actual temperature from across the lab. It has a protective housing that shields the pump and heater from damage yet offers easy access for cleaning. Flow management is easy with its convenient slide control, which easily adjusts to adapt to any need. Its adjustable mounting clamp fastens securely to both flat and rounded tank walls.
Working temperature: 135°F maximum
Temperature stability: ±0/07°C
Pump: 1-speed
Suitable for tank capacities to 28 liters and a minimum working depth of 7.25".