Laboratory Bench Mixer, 12-Qt. (11.35L)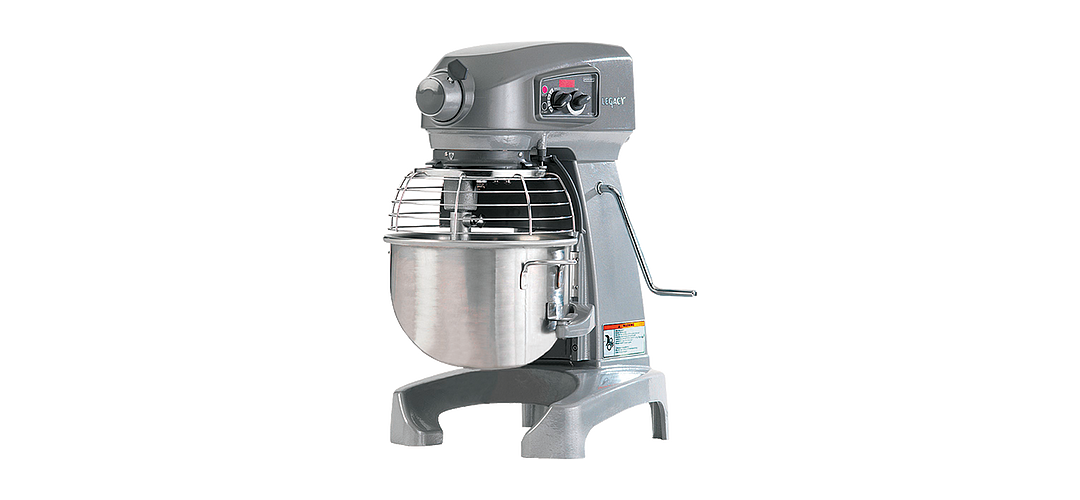 Product Options
Laboratory Bench Mixer, 12-Qt. (11.35L)
These mixers are designed with larger bowls for larger samples or busier labs. They feature a direct gear drive and a heavy-duty 1/2hp motor to ensure constant mixing speeds under load. A locking hand-lever provides precise raising and lowering of the mixing bowl. These mixers thoroughly blend, mix and aerate all ingredients for a consistent, predictable finished batch.
Selective agitator transmission has 3 fixed speed settings and a stir speed, these are: 107, 198 and 365 and 59 RPM. Its 15-minute SmartTimer provides ease of use and consistency. Bowl Interlock ensures mixer bowl is properly in place for mixer to operate and bowl lift is an ergonomic hand crank operated, which self-locks in the top and bottom positions.
Includes stainless-steel bowl, flat-type aluminum grid beater, whip and aluminum dough hook.
Base Dimensions of the 12 Qt. Mixer are: 14.75" x 20" x 29.6125" (375 x 508 x 750mm).
If you have questions about Bench Mixers or need help selecting equipment, please call us at 1.800.544.7220 or use our Ask Humboldt form.
Accessories
Replacement Parts