Ohaus Defender 5000 Standard Bench Scales, 250lb Capacity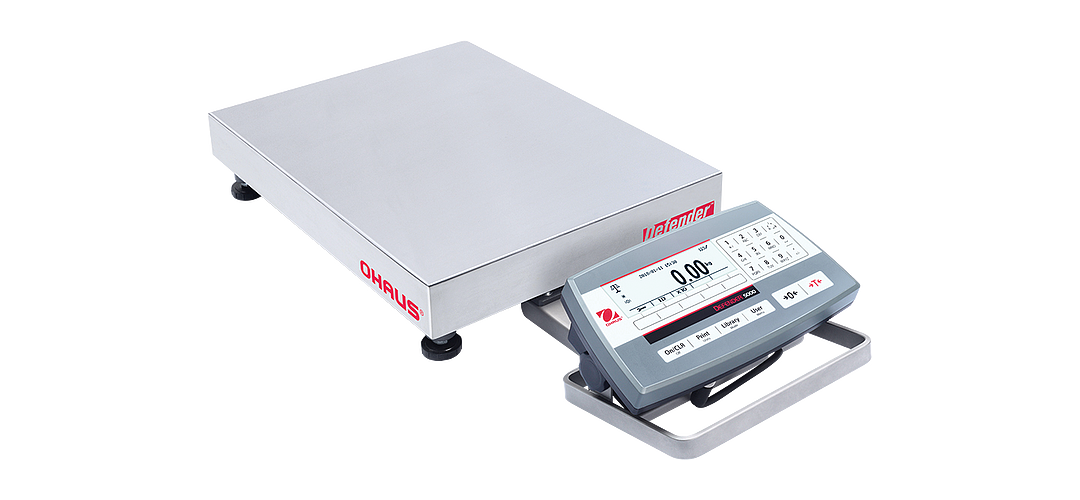 Product Options
Ohaus Defender 5000 Standard Bench Scales, 250lb Capacity
The OHAUS next generation Defender 5000 Series multi-functional bench scale is ideal for a multitude of applications, including production, packaging, inventory and shipping. Built durably and equipped with advanced features such as maximum configurability print output, GMP/ GLP data output, library/ user management, and multiple connectivity options - the Defender 5000 is designed to simplify demanding industrial and commercial applications.
Indicator guides the user through the operation with on-screen prompts and soft keys The alphanumeric keypad and function keys allow for a simplified user experience The construction is made of ABS plastic, powder-coated steel bracket.
Durably constructed with a stainless steel platform, sand gray powder-coated steel frame and aluminum load cell Supports up to 6,250e NTEP and Measurement Canada certified resolution for legal-for-trade applications.
Multiple application modes and high storage capacity for greater flexibility Features common industrial modes and supports a 50,000 item library and 1,000 user profiles which can be downloaded/ uploaded for easy set-up with the included Micro SD Card Also equipped with GLP/GMP output capability with time/date for result traceability Alibi memory available.
Multiple connectivity options for convenient data transfer and storage Results can be stored in the Micro SD card Data output via built-in RS232 or optional interfaces including 2nd RS232/RS485/ USB device, Ethernet, Bluetooth/WiFi, Analog Output and Discrete I/O with relays.