Ohaus Explorer Precision Balances, 3800 to 9000g Capacity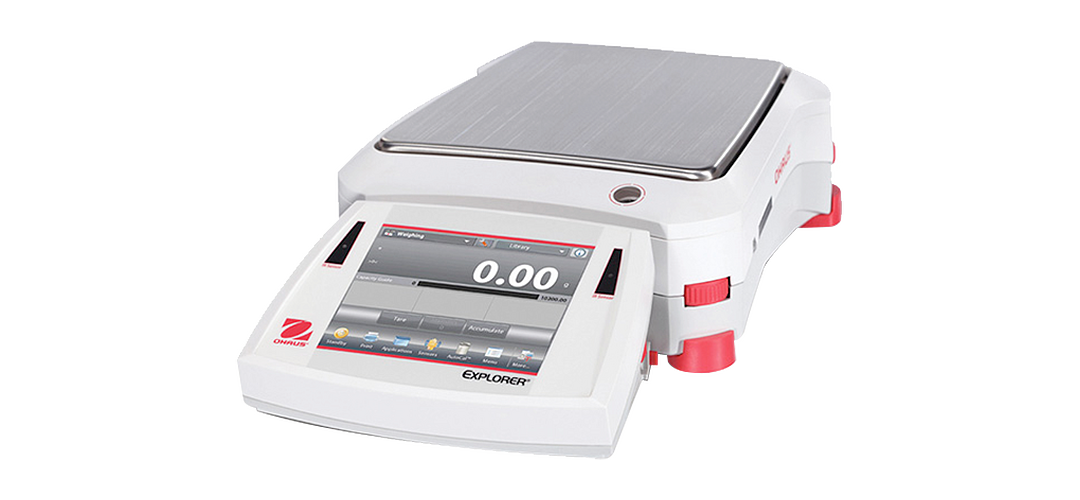 Product Options
Ohaus Explorer Precision Balances, 3800 to 9000g Capacity
The NEW Explorer balance provides ultimate quality by combining fast and highly accurate weighing results combined with intuitive weighing software, touchless user-programmable operation sensors, modular design and auto-cal internal calibration.
7.5" x 7.9" (190 x 200mm) Pan Size
Modular design allows user to configure the balance in almost any setup needed.
4 touchless sensors let you program functions like print, calibration, tare, etc., just wave your hand.
Intuitive software provides easy-to-use graphical software featuring 14 applications.
Fast stabilization time, up to 50% faster
Auto-Cal Intelligent calibration ensures accurate performance by daily calibrating the balance automatically.
Intuitive user-setup makes this balance a joy to use.
For additional information about scales and balances, click here.
Accessories