pH Bench Meter with Electrode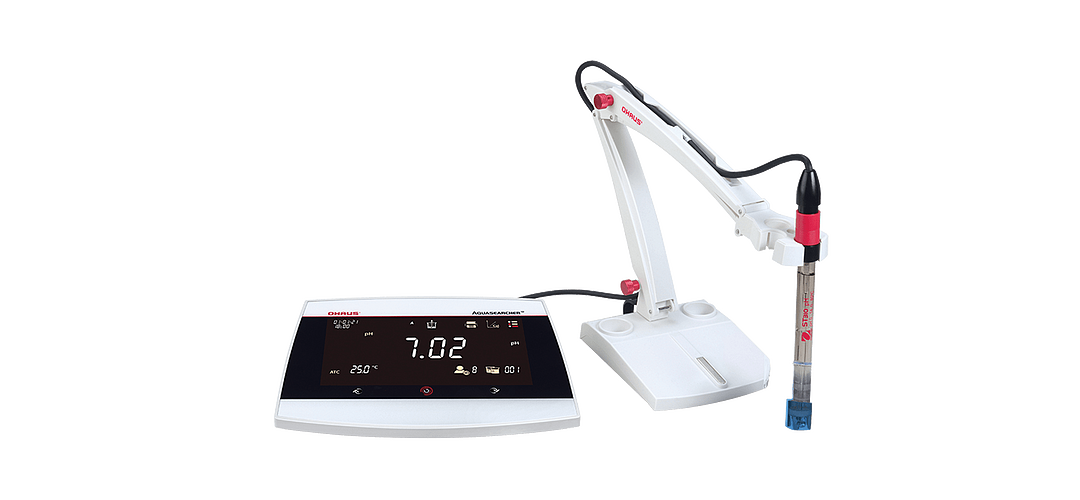 Product Options
pH Bench Meter with Electrode
The HO-4961 pH Bench Meter offers premium features at a cost-effective price point for reliable and convenient pH, ORP and temperature measurements.
A user-friendly bench meter with an innovative design, including 6.5 in. large LCD display & adjustable stand-alone electrode holder. Multiple connectivity capabilities include RS232 & USB interface.
Auto endpoint mode and auto buffer recognition makes calibration easy. A 1000-item memory for pH measurements and calibration trail makes for efficient data documentation.
Multi-functional touch keypads makes measurement simple and fast within 3 steps. The intelligent i-Steward monitors the condition of electrodes, ensuring the accuracy of the results.
Includes HO-4963, 3-in-1 plastic, refillable pH electrode, electrode holder and AC adapter.
Specifications
Measurement Range: -2.00 to 16.00 pH –1999 to 1999 mV -5 °C to 110 °C
Resolution: 0.01 pH | 1 mV 0.1°C
Accuracy: ±0.01 pH | ±1 mV ± 0.5 °C
Calibration: Up to 3 Points | 3 Predefined Buffer Groups
Temperature Range: -5°C to 110°C
Memory: 99 Measurements, Last Calibration Data
Power Supply: 110-240V/50Hz, DC 12V
Size/Weight: Approximately 220 W × 175 D × 78 H mm / 0.75 kg
Display: Liquid Crystal Backlight
Input: BNC, impedance > 10e+12 Ω Cinch, NTC 30 kΩ 2 mm
Temperature Compensation: ATC & MTC
Housing: ABS
Accessories