pH Bench Meter w/Electrode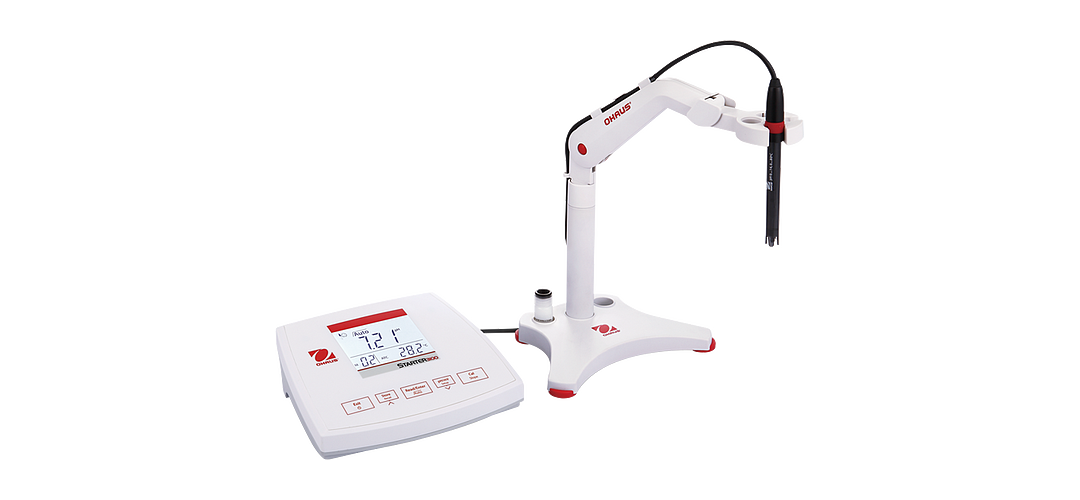 Product Options
pH Bench Meter w/Electrode
The HO-4960 pH Bench Meter offers premium features at a cost-effective price point for reliable and convenient pH and ORP measurements.
Starter 3100's intuitive software includes three point calibration, three buffer groups, automatic and manual endpoint functions, as well as a 99 item library.
Among Starter 3100's user-friendly features that support ease-of-use are an adjustable stand-alone electrode holder and large backlit LCD display.
Documenting measurement data is made simple through the RS232 which can be used to connect peripheral devices such as printers or computers to the meter.
Includes HO-4963, 3-in-1 plastic, refillable pH electrode, pH Buffer Powder Sachet and In-Use Cover.
Specifications
Measurement Range: -2.00…16.00 pH –1999…1999 mV -5 °C…110 °C
Resolution: 0.01 pH 1 mV 0.1 °C
Error Limits: ± 0.01 pH ± 1 mV ± 0.5 °C
Calibration: Up to 3 Points 3 Predefined Buffer Groups
Memory: 99 Measurements, Last Calibration Data
Power Supply: 110-240V/50Hz, DC 12V
Size/Weight: Approximately 220 W × 175 D × 78 H mm / 0.75 kg
Display: Liquid Crystal Backlight
Input: BNC, impedance > 10e+12 Ω Cinch, NTC 30 kΩ 2 mm
Temperature Compensation: ATC & MTC
Housing: ABS
Accessories