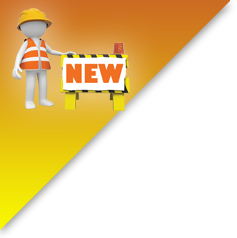 Product Options
Proceq GPR Live
Supports the following standards:
Proceq's GPR Live is the most innovative ultra-wideband portable GPR for concrete testing available today, and is the beginning of a new era in NDT. The GPR Live delivers unmatched performance— providing outstanding and unique ultra-wideband technology in structural building assessment combined with a compact, wireless scan car. The GPR Live comes with the unique stepped-frequency continuous-wave (SFCW) technology delivering the widest frequency spectrum available in the concrete assessment market. All applications typically addressed with multiple separate antennas in the range of 0.9 to 3.5 GHz can now be covered with a single device!
The GPR Live covers all frequencies from 0.2 to 4.0 GHz in one, single device. Lower frequencies allow deep penetration depths while higher frequencies allow for the detection of small objects.
Flexible product setup
The GPR Live is a groundbreaking product that offers a wide selection of accessories to fit every user's needs, such as the on-device tablet holder for single-hand operation and the telescopic rod for accessing hard-to-reach areas. Unlike other GPR products, its flexible set-up allows the user to always have a large screen at an optimal viewing position with access to all controls within easy reach.
Largest display in the market
The GPR Live is wirelessly connected to the Proceq GPR Live app, which can operate on any iPad. Thus, the Proceq GPR Live allows instant imaging on a high-resolution touchscreen of up to 12.9 inches (iPad Pro) which makes it the largest GPR display in the industry.
Unmatched connectivity
Digital reporting, data sharing, and back-up are possible directly from the Proceq GPR Live app and through highly-secure cloud services. The unique Logbook feature records the key parameters associated with every test including settings, time stamps, photos, site notes, and geolocation. Reports can be sent directly from the iPad on-site.
Intuitive app interface
The Proceq GPR Live app is intuitive and simple to use. The user interface offers many different live view settings that help to optimize on-site data acquisition and evaluation. Laser guidance, A.I. functions, and the rollback cursor assist for object tagging.
Measuring modes:
Area scan (60x60 cm / 24x24 in)
Line scan
Review modes:
Migrated line scan
Time-slice view
On-site 3D view (Pro and Unlimited versions only)
Reporting software
Specifications
| | |
| --- | --- |
| Measuring Principle: | Stepped-frequency continuous-wave GPR |
| Frequency Range: | 0.2 to 4.0GHz |
| Central Frequency: | 2.4GHz |
| Bandwidth: | 2.85 GHz |
| Maximum Peak Power: | -7 dB W=EIRP |
| Max Depth Range: | 28" (70cm) on dry concrete |
| Dimensions: | 8.7" x 7.1" x 5.6" (220 x 190 x 143mm) |
| Weight: | 4.4 lb (2kg) |
| Battery: | (8) AA alkaline or rechargeable |
| Battery Lifetime: | 3.5 hours of continuous use |
| Display: | Any iPad |
| Operating Temperature: | 14 to 122 °F (-10 to 50 °C) |
| Humidity: | <95% RH, non-condensing |
| IP classification: | IP54 |
| Export (Pro only): | Measurement (Proceq GPR Live app file), snapshot (JPG), chart (CSV) |
| Languages: | English, German, Japanese, Chinese, Korean |
| Regional settings: | Imperial/metric units |
Accessories
Standards
Standards
AASHTO R 37-04
ACI 228.2R.98
EN 302066 - ETSI