SmartDCP for Dual-Mass Penetrometers
Vastly improve accuracy and ease of collecting and transferring data from field to office.
Work Smarter, Not Harder
The SmartDCP makes collecting soil data with your Dynamic Cone Penetrometer much easier by automatically counting blows and eliminating the need for tape, pencils, paper and at times a second operator. It also provides vastly improved accuracy and ease of collecting and transferring data from the field to the office. The SmartDCP achieves this by:
Automatically counting blows
Recording the change in depth with each blow
Tracking the total depth of the probe
Recording data on Apple iOS and Android smart devices via WIFI
Eliminating the need for a ruler, pencil, and paper,
and transferring data via e-mail or USB from the smart device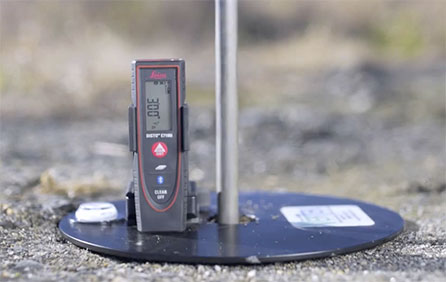 Video Demonstrations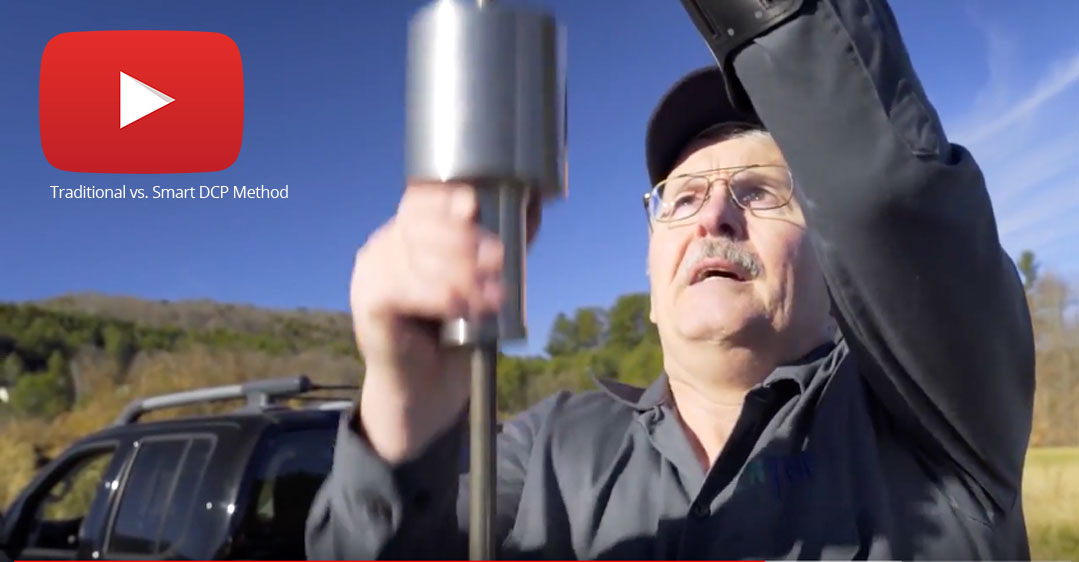 Record Your Data Using a Smart App
In the field, the SmartDCP records data on a smart App. The App is free and available for download at the iOS App store for iPhones or Google Play for Android phones. The SmartDCP App immediately provides real time CBR%, depth change between blows, as well as total depth of penetration with each data point. Completed test can be graphed on the smart device in the field or quick analysis or sent via email to the investigation lead to review in the office. There is also a complimentary desktop application available for Windows systems.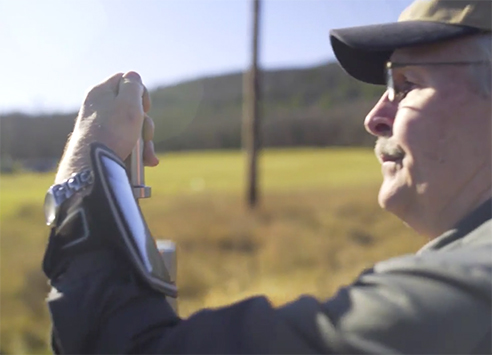 Contact a Humboldt product specialist at 1.800.544.7220 ext. 6303 to learn more about our SmartDCP