Soil Penetrometer, Dial-Type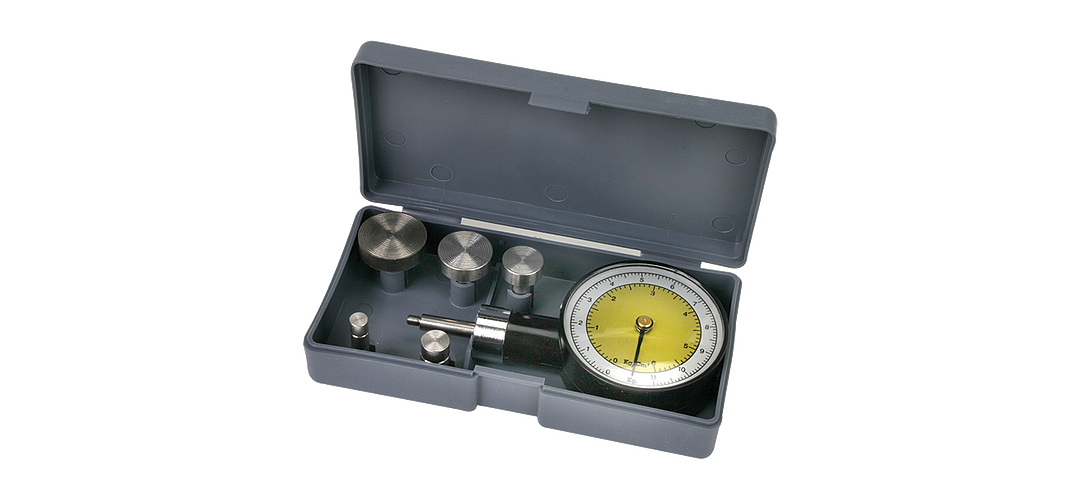 Product Options
Soil Penetrometer, Dial-Type
This sophisticated pocket penetrometer is designed for a quick determination of the unconfined compressive strength of foundations comprised of materials from clay to sandy soils. Its outer dial reads the penetration force in kg while the inner dial is calibrated in unconfined compressive strength for the 0.25" plunger tip and reads in kg/cm2, which equates to TSF. The device also includes plungers of 10, 15, 20 and 25mm, which can be used to provide strength measurements over a wide range of cohesive soil types.
The penetrometer indicates:
The angle of internal friction (sandy soils)
The cohesion "c" (clay soils) and the approx. Unconfined Compressive Strength.
Accuracy is ±1% full scale at 20°C (68°F)
To operate, press the plunger into the soil to the calibration notch, the unit will retain the maximum value on the dial until it is released via the reset button. The inner dial scale measures from 0 to 6.0 kg/cm2 in 0.1 divisions. The outer scale provides a load strength scale from 0 to 11.0 in kg in 0.1 divisions.
Readings obtained with this device can be used to estimate safe bearing pressures, depending on the plunger used and what soil type is being tested via reference charts included with the device. Values indicated relate to the standard 0.25" dia. plunger tip.
For sandy soil, which has internal friction but little cohesion, use either the 20 or 25mm plunger tips. You can determine the friction angle at different kg force using the included chart. For clayey soil, which has cohesion but little angle of internal friction, use either the 10 or 15mm plunger tips. You can determine soil cohesion at different kg force using the included chart. Other determinations can be made using the instructions.
The 2.5" (63mm) dia. dial can be easily recalibrated using register plates (included) and any readable scale of 10-15 lbs. capacity. Includes data tables, register plates, instructions, and carrying case.