Thermometer, Type-K Precision Thermocouple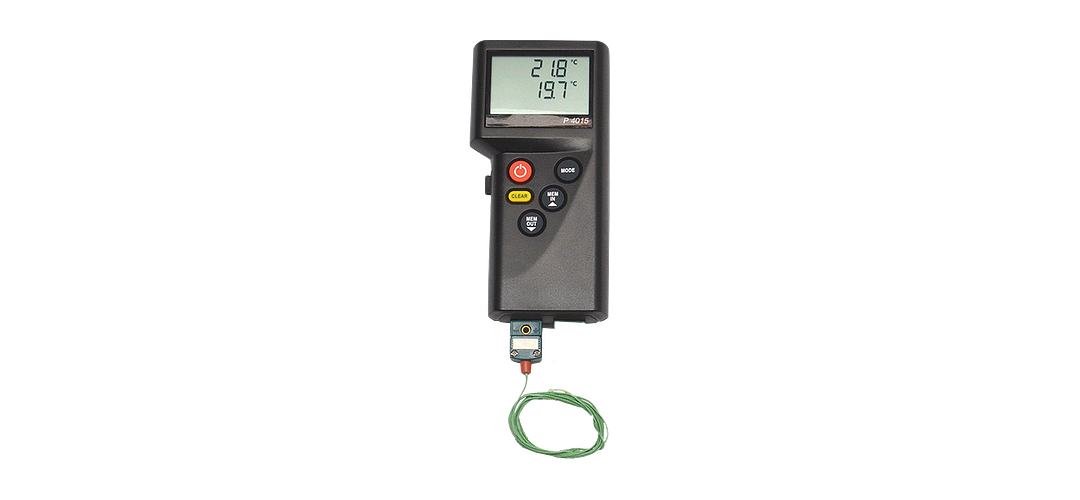 Product Options
Thermometer, Type-K Precision Thermocouple
Supports the following standards: ASTM D3385
Handy, Robust temperature instrument with K-Type thermocouple inputs. Min/Max and Hold function. Stores 20 Measurements in Memory.1-point CAL function and USB interface. AA battery with 160hr, life. Single and Dual-thermocouple models. Order probes seaparately.
Specifications
Type:
Dual Channel– Thermocouple High-Precision Digital Thermometer
Features:
MAX, MIN, HOLD, AVG functions, 1-point-CAL-function, USB Interface, Memory: 20 Measurements, Single and Dual Probe Models
Probe:
Order probes separately
Range:
-200°C to 1370°C
Resolution:
0.1°C from -99.9°C to 399.9°C, otherwise 1°C
Accuracy
(Type K):
±0.5°C (instrument only)
Power:
(2) AA batteries
Traceable Certificate:
NIST Traceable Certificate available, please inquire.
Accessories