Pt100 Platinum, Digital, Thermometers,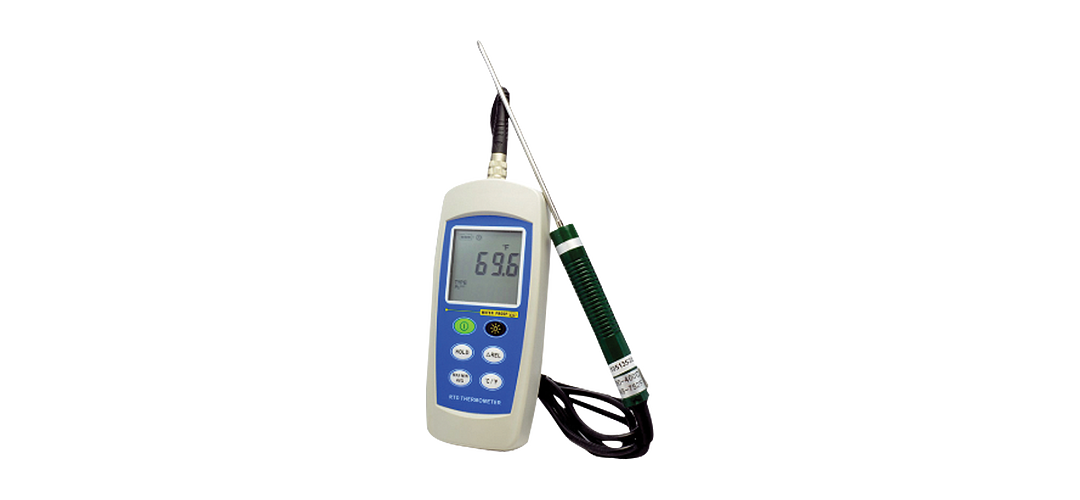 Product Options
Pt100 Platinum, Digital, Thermometers,
The HT-4510 & HT-4511 Single and Dual-Probe Precision RTD Digital Thermometers can be used as a Laboratory Temperature Standard, for the verification and calibration of liquid-in-glass, digital and dial bi-metal thermometers. They can also be used to calibrate laboratory instruments such as freezers, refrigerators, incubators, ovens, etc. These precision Pt100 platinum thermometers meet EN 60751 standards and are traceable to NIST Standards, being furnished with a certificate of accuracy. The HT-4510 and HT-4511 are loaded with the features requested by most laboratories. Both models include Pt 100 Insertion probes. Battery life is approximately 100 hours.
Specifications
Type:
Pt100 Platinum Precision, hand-held calibration thermometer
Features:
High Precision Accuracy, 1 or 2-channel models, Max./Min./Avg., temp. hold function, Data Logger function for up to 6000 measurements
Probe:
Includes Pt100 Insertion probe
Range:
-100°C to 300°C
Resolution:
0.001°C from -200°C to +200°C remaining range 0.01°C
Accuracy
(Type K):
±0.4°C (instrument only)
Power:
(3) AAA batteries
Traceable Certificate:
Yes, included
Accessories