Adam Nimbus Precision Balances, 3800g - 9000g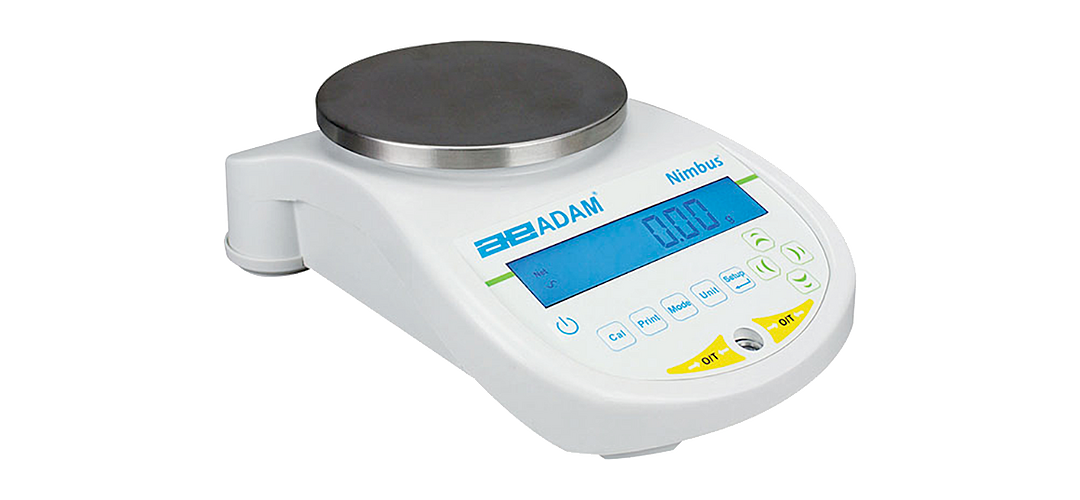 Product Options
Adam Nimbus Precision Balances, 3800g - 9000g
The Nimbus series of balances offers a range of models that deliver precision readabilities from 0.0001g (0.1mg) to 0.1g. With a compact footprint and intuitive user interface, Nimbus provides a streamlined weighing experience. Enhanced processing power combines with efficient technology to produce a balance that weathers the storms in demanding laboratories. Experience the Nimbus by Adam Equipment.
Innovative design creates a smaller footprint, so the Nimbus occupies minimal space on the lab bench. An extruded aluminum base provides superior thermal transfer, offering greater stability and performance. Solid metal construction throughout the balance durably withstands chemicals and rigorous daily use.
Optimized configuration of the Nimbus's internal weighing system results in enhanced performance. Fabricated from a single block, the weighing sensor contains fewer parts than a traditional force motor balance, improving efficiency.
Features:
Vivid, backlit LCD easily visible in any lighting conditions
Color-coded keys facilitate quick recognition of the most frequently used buttons
Level indicator and adjusting feet ensure proper balance setup for optimum weighing results
Removable draft shield on models with 0.001g readability helps to reduce errors caused by air currents
Robust metal housing protects internal components in harsh environments
Sealed keypad protects against dirt and accidental spills
USB and RS-232 interfaces provide speedy communication with computers and printers
Large, grade 304 stainless steel pan allows swift cleaning
External calibration allows for verification and adjustment with weights
For additional information about scales and balances, click here.