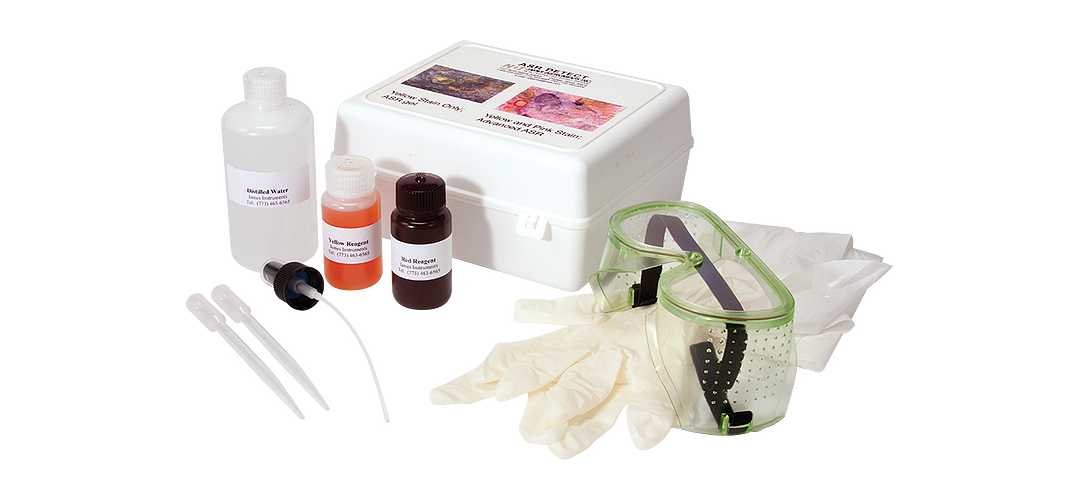 Product Options
ASR Detect™
ASR Detect™ is both a practical and a scientific tool. Its principal application is analyzing existing concrete structures. By identifying alkali silica deterioration in its earliest stages, the ASR Detect facilitates the problem being identified when remediation techniques can be applied; for example, treating the concrete with a lithium-bearing solution to inhibit further deterioration. Where deterioration is advanced, ASR detect provides a clear picture of the extent and depth of the damage.
As a scientific tool, ASR detect can be applied to improving the understanding of where, how and why ASR occurs. That understanding is basic to developing ASR preventatives that allow high-alkali cements or poor-quality aggregates to be used in concrete mixes without risking the development of ASR.
To identify alkali silica reaction (ASR) in concrete, two reagents are applied to the broken surface of a concrete core and the excess rinsed off. On contaminated concrete, the resultant stains reveal the presence of ASR. The stains also reveal the extent of the ASR in the concrete and indicate the stage of ASR progression. Yellow indicates that degradation has begun; pink warns that degradation is advancing.