Cross Hole Ultrasonic Monitor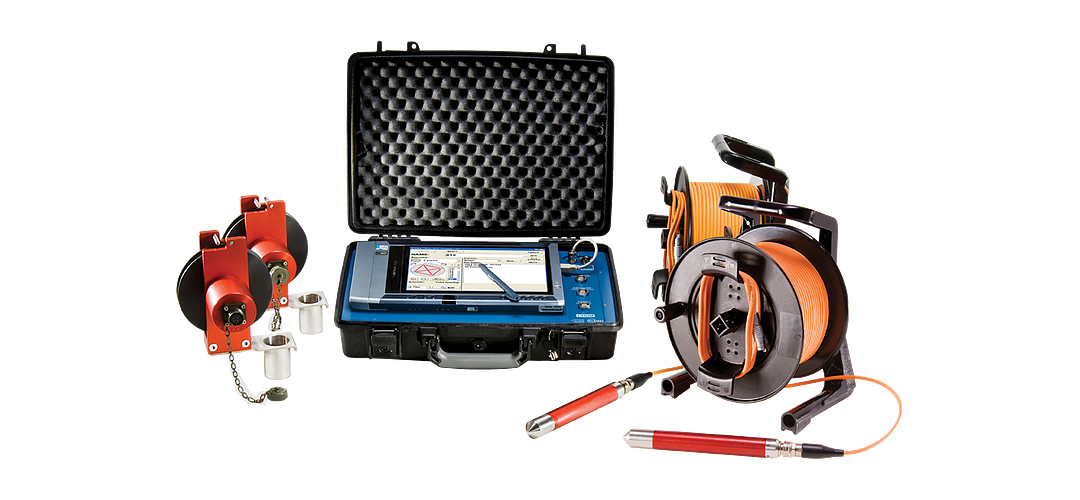 Product Options
Cross Hole Ultrasonic Monitor
Supports the following standards:
AFNOR NF P 94-160-1
The CHUM (Cross Hole Ultrasonic Monitor) uses the Crosshole Sonic Logging (CSL) method (ASTM D6760-16) to perform high-resolution quality control on deep foundations.
The system uses an ultrasonic wave sent from an emitter to a receiver while both are pulled through water-filled access tubes embedded in the concrete. The measured arrival time and energy are directly related to concrete quality. Additional methods supported by the CHUM are Single Hole Ultrasonic Testing (SHUT) and Tomography (two- and three-dimensional).
Main features:
Easy to use; The user-friendly software makes it possible to master the CHUM in less than a day. No additional expensive training required
Powerful tomography features
Unlike other system based on an embedded computer (which may soon become obsolete), CHUM connects to the USB port of your regular notebook computer or Tablet PC.
The basic CHUM package includes everything required to perform CSL and 2D tomography:
The CHUM instrument, two ultrasonic transducers, two 50m cable reels, two depth meter pulleys, cables and AC power adapter
Optional: 100m/150m cable reels, 3D tomography
Testing, analysis and reporting software
Interpretation assistance package
10 years of free software upgrades
3 year warranty on hardware
Standards
Standards
AFNOR NF P 94-160-1