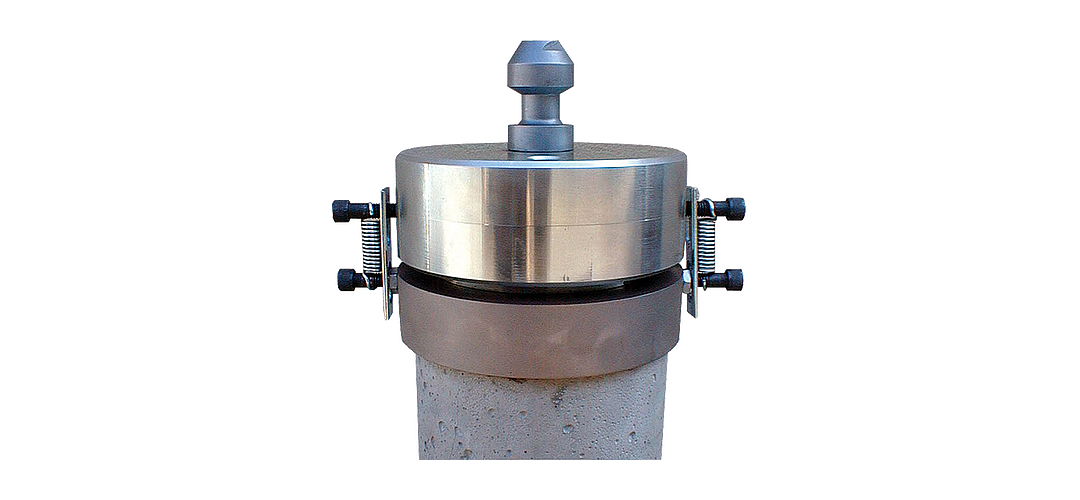 Product Options
Cylinder Platens
Supports the following standards:
AASHTO T22

, ASTM C39

Used when testing 6" (152 mm) or 4" (101 mm) diameter concrete cylinders in compression. Platen is manufactured from steel with all components plated for corrosion resistance.

Its bearing platen is 6.5" (165 mm) in diameter, through-hardened to HRC 55 or greater, plane to .0005" (.02 mm), has scribed concentric circles, and is hard nickel plated for wear resistance.

Note: An optional spacer is required for testing 4" (101 mm) diameter cylinders.