Humboldt Ductility Machine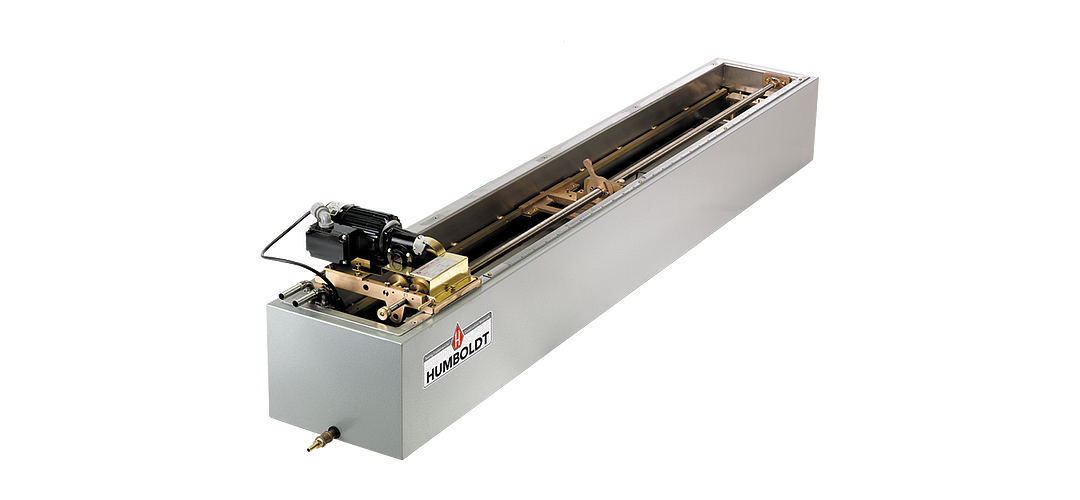 Product Options
Humboldt Ductility Machine
Humboldt ductility machines determine ductility of formed asphalt/cement or semi-solid bitumen by measuring the distance of elongation before reaching the breaking point of a briquette sample, which is pulled apart at a specific speed and temperature. The H-1068X is a three-speed machine designed for standard and force ductility tests. The unit tests three briquettes simultaneously and its DC, direct-drive motor maintains constant speed, entirely vibration-free. Speeds of 1/4, 1 or 5cm per minute are selected via lever shift on mechanical gear box.
A single stainless steel lead screw mounted above water level prevents agitation of water and premature rupture of specimens. A traveling pointer adjusts to zero starting position and indicates exact position of carriage on a linear centimeter scale attached to trough's front edge. Maximum carriage travel (elongation) is 150cm with an automatic stop.
The Unit has a stainless steel interior with an overflow connection, and a baked enamel stainless steel-wrapped exterior. Gears are bronze or brass; all other parts are solid brass to prevent rusting. Finned stainless steel tubes beneath a false bottom provide efficient thermal transfer. Includes a 6' (183cm) cord, feed-through switch and 3-prong plug. Includes 3 standard H-1080 briquette molds with H-1090 plates. Trough overall dimensions: 11.75" x 74" x 6.375"H (30 x 188 x 16cm). H-1068PC Acrylic Cover is recommended to maintain constant tank temperatures.
Accessories