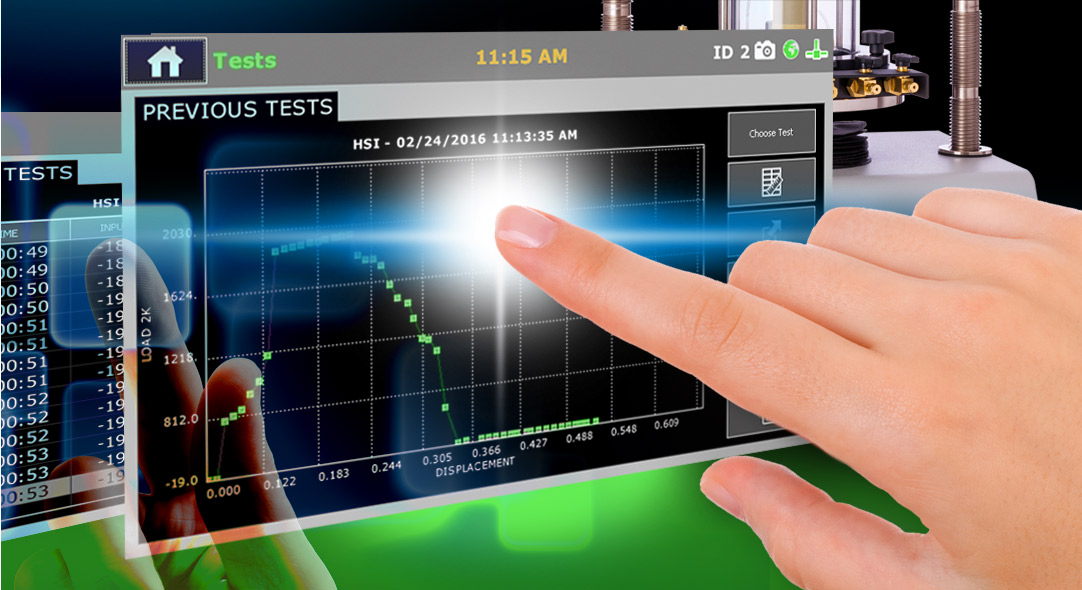 With our new Elite Series testing machines featuring

touch-screen

technology,

test control has never been easier.
PRESENTING
Humboldt's Geotechnical
NEW
ELITE SERIES
Humboldt introduces our new Elite Series testing machines, including Load Frames, Automated Consolidation, Direct Shear and Data Loggers. These new machines feature our new 7" color, touch-screen, which will allow lab personnel to set-up, control and monitor their machines and tests with the help of a real-time, hi-res graphical display in stand-alone mode.
In addition, these new machines will also feature new networkable connections with a PC, whether it's next to the machine, in the next room or in another building. Also, these new machines will feature our new, NEXT software — totally redesigned with new features, including integral report generation, improved functionality and graphic capabilities. Check out these new machines below: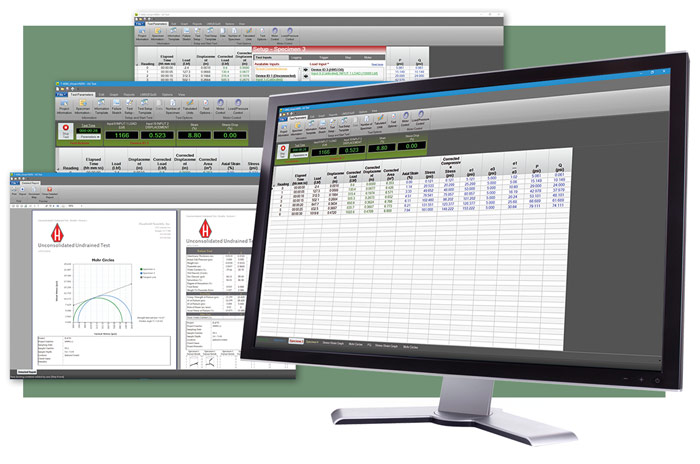 NEXT SOFTWARE
Control, Data Acquisition and Reporting
A computer-based platform with the ability to configure testing machines and the testing process; calibrate transducers, load cells and digital indicators; specify testing parameters and limits, operate the machine during the testing and provide detailed reports of the data collected in tabular or graphical formats.
Learn More >
Humboldt's New Elite Series.
A Whole New Ball Game.