Fine Mist, Fogging Fan

(Hanging-Type)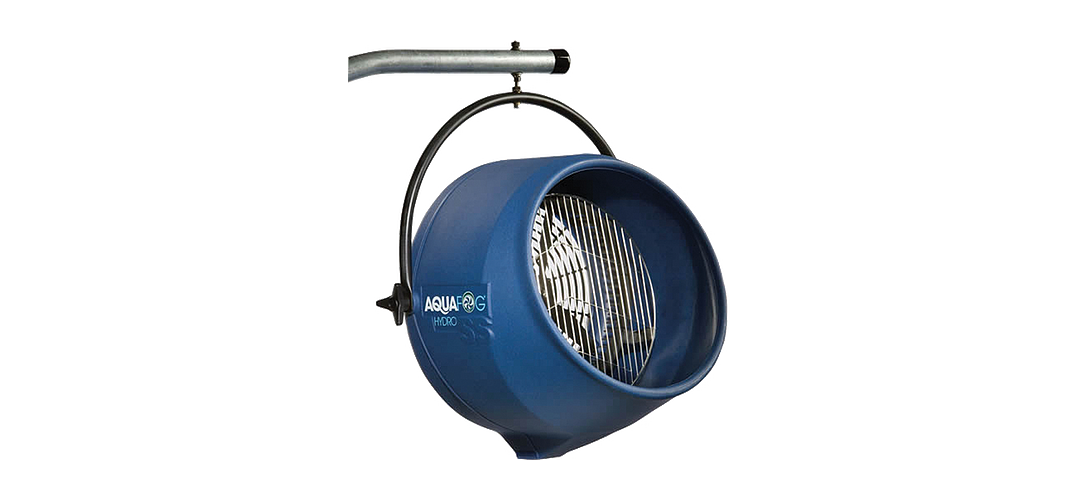 Product Options
Fine Mist, Fogging Fan
(Hanging-Type)
The H-2738 is a direct-feed, hanging unit, which receives liquid directly through a visual flowmeter control panel. This provides for fine "repeatable" control of the fogging output, as well as enhancing dependability by eliminating sump components. Direct Feed units are well suited for harsher environments or applications where standing water in a sump could become an issue. Each unit is equipped with a 5 GPH (20-300cc/min) flowmeter panel and 12' condensation drainage line.
Not available in 220V 50/60 Hz model
Specifications
Fogging Capacity: 0-3 gallons per hour
CFM Rating: 1,125 cubic ft. per min.
Energy Consumption: 1.5 amps @ 115V
Noise @ 10 ft.: 62dB(A)
Dimensions: 16" dia. x 16" length
Coverage: about 500 sq. ft.
Accessories