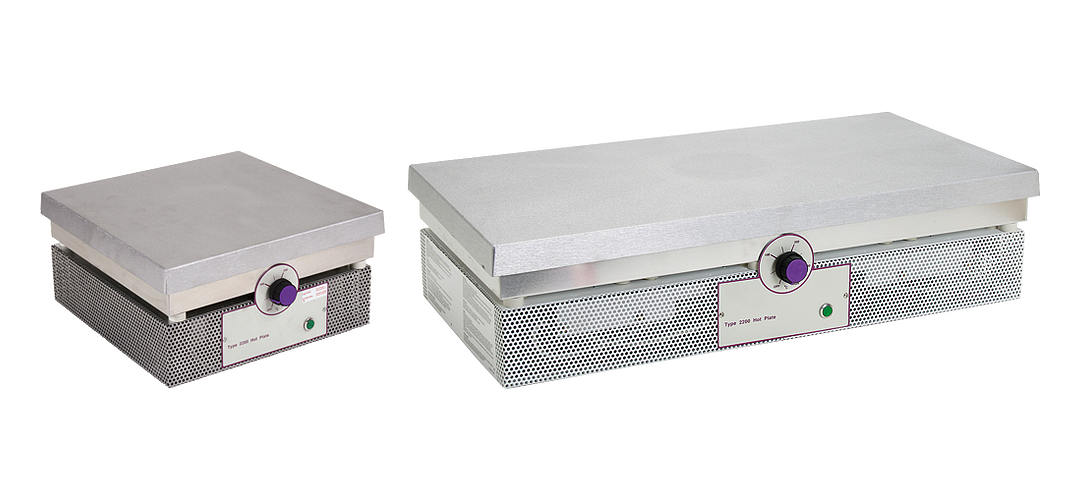 Product Options
Hotplates, Heavy-Duty
Electric hot plate with aluminum top plate outperforms other materials and provides superior temperature uniformity and stability. Hot plates feature a sturdy stainless steel case that resists spills and corrosion and supports heavy loads. Large top plate surface accommodate a 40 lb maximum load capacity.
Heating surface resists warping and buckling. Embedded heating elements provide better heat transfer and have a longer life than ''open-coil'' designs. Perforated side plates allow air circulation—keep controls cool to the touch. For added safety, an indicator lights up when power is supplied to the heating element. Temperature range: 38° to 371° C (100° to 700°F)
H-4952 has a 12" x 12" top plate and is 120V 13.0 amps and 1600 watts and includes an AC cord and plug.
H-4953 has a 12" x 24" top plate and is 120V 26.6 amps and 3200 watts and does not come with a cord or plug and must be hard-wired for installation.