Manual HCM-5000B Masonry Series Block Machines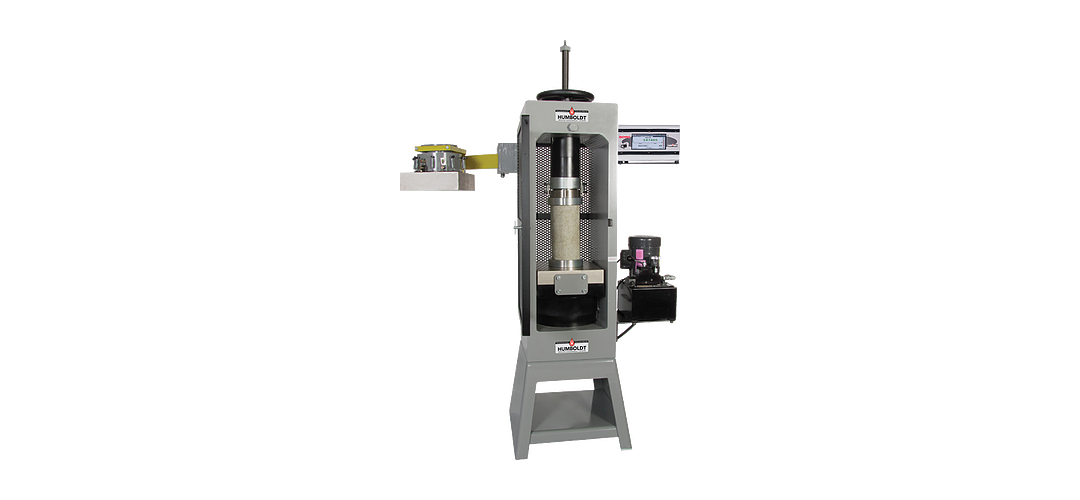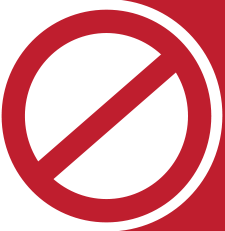 PRODUCT DISCONTINUED
Please make an alternate choice.
Product Options
Manual HCM-5000B Masonry Series Block Machines
HCM-5000B Masonry series block machines have a capacity of 500,000 (2,224kN) with a testing range from 1 to 100% of machine capacity, with an accuracy of ±5% of indicated load. Masonry series compression testing machines are available in two load frame configurations for testing single- or two-block masonry prisms of full-sized block up to 12" (304 mm) wide.
Tests blocks, masonry prisms, pavers and retaining wall units
400,000 (2,224kN) testing range with accuracy of ±0.5% of indicated load
Standard configuration includes platens for testing 6" x 12" (150 x 300mm) cylinders
Draw rod is included for safer, easier and faster changing of test platens and spacers
Vertical Opening - 18.375" (467mm)
Horizontal Opening - 14" (356mm)
Piston Stroke - 2.5" (63.5mm)
Lower Platen, Dim. - 13" x 16" (330 x 407mm)
Upper Platen, Dia. - 6.5" (165mm)
Oil Reservoir Cap - 2 gal (7.6 liter)
Overall Width - 30" (762mm)
Overall Depth - 23.75" (603mm)
Overall Height - 63.625" (1616mm)
These heavy-duty load frames use the same proven design and manufacturing process found in all of our machines, with a wide horizontal opening and large compression platen table for easier loading of heavy specimens. The machine's included mounting stand also places the lower platen at a convenient working height.
These machines' unique lower, dual-platen system features a wear platen through-hardened to 60 HRC or greater and is designed for fast and easy maintenance without the need for expensive rental equipment to remove the platen, unlike the cumbersome single-plate systems used in competitive units. Changing test platens and spacers is quick, easy, and safe with our draw rod, used to adjust the load frame's inside vertical working height, and optional carrier bracket system, which features a heavy-duty arm mounted on the rear left corner of the load frame that pivots on two hinged joints. When the block platen is not being used, it can be conveniently stored on the bracket's arm. Includes mounting stand.
Photo shows machine with Optional Platen Carrier Bracket, which is highly recommended
Optional test platens and accessories add to the versatility of the block and prism machines.
Humboldt offers several excellent controllers for use with our concrete compression machines allowing you to choose the controller that best fits your application.
Humboldt's HCM-5080 and HCM-5070 controllers incorporate these standard tests in their design: ASTM C39, C78, C293, C469, C496, C1019, C109/C109M and EN 12390-3. Just pick the test you want to run as you configure your test and the controller will guide you through setup from where you can proceed with your test.
Manual Controllers
Humboldt also offers the HCM-5090, a digital indicator for use with manually-operated machines. This controller features many of the features of our automatic controllers except that it is designed for use with a manually-operated pump. The HCM-5090 incorporates the same standard test setups as the automatic controllers. Just pick the test you want to run as you configure your test and the controller will guide you through setup from where you can proceed with your test.
Humboldt's HCM-5090 Controller features a 7" high-resolution, color, touch-screen, which provides accurate, precision machine operation. And, featurea two channel inputs for load, which allow for the control of two separate compression frames and two additional channel inputs for displacement, which allow for extensometer and compressometer testing
For the budget-minded operation, we also offer the i7 indicator, which is an easy-to-use digital load indicator that simultaneously displays both live load and rate of load values during a test.