Humboldt Laboratory Mixer, 5-Qt. (4.73L)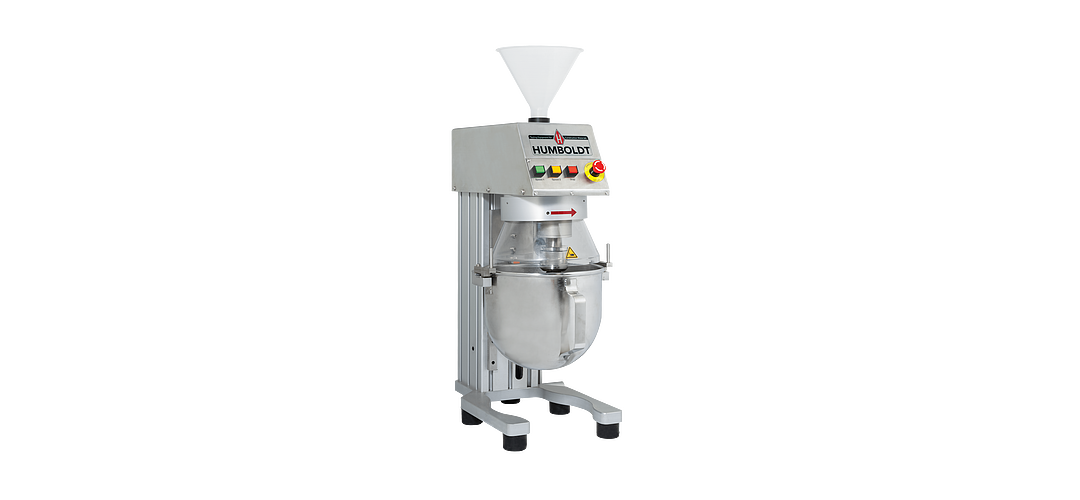 Product Options
Humboldt Laboratory Mixer, 5-Qt. (4.73L)
Supports the following standards:
ASTM

,

C305

,

AASHTO T162

,

EN 196 DIN 1164

,

BS 3892

,

ISO 679

,

NF P15-411

Humboldt's 5-Qt. Laboratory Mixer has been designed to provide material testing labs with a step up in quality from the typical lab mixer. This mixer has been designed specifically for the demands of cement and soil mixing and not as a kitchen-prep machine. This new mixer, with its clear safety cover provides a design, which allows for material, water and other additives to be easily added to the mix via a port at the top of the mixer. The clear safety cover is attached to the mixer, independent of the bowl and can be removed for cleaning. The mixer features lightweight aluminum construction and comes with a stainless steel stirrer and mixing bowl.

The H-3858 promotes extremely safe operation and complies with CE standards. It provides an emergency stop button and stops automatically when the bowl is lowered during the mixing process. Its design is optimized for easy handling including its easy-lowering bowl mechanism. The mixer provides two mixing speeds: 140 ±5 rpm and 285 ±10 rpm. Dimensions are: 9.25" x 15.5" x 22.4" (235 x 396 x 568mm).

Click here to learn more about cement and mortar principles and testing techniques.
Accessories
Standards
Standards
ASTM
C305
AASHTO T162
EN 196 DIN 1164
BS 3892
ISO 679
NF P15-411