12,000g Ohaus Explorer High Capacity Balance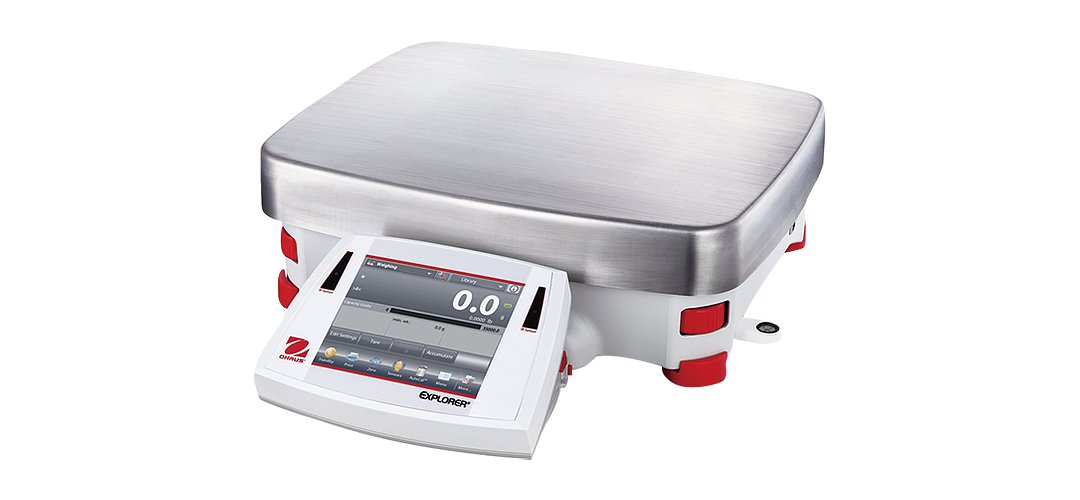 Product Options
12,000g Ohaus Explorer High Capacity Balance
The Explorer series includes three high-capacity, precision balances with capacities up to 35 kg. Explorer high-capacity balances offer the same intuitive and modular features as standard Explorer models, such as AutoCal™ fully-automatic internal calibration system, which can also be turned off, 1 second stabilization time, two touchless sensors for operation control, with additional functions and attributes to support higher capacity weighing applications.
Balances include: 5.7" full-color touch screen (640 x 480 pixel), which is removable for remote or column-mount placement, QWERTY keyboard and numeric keypad to quickly input GLP and GMP data and other application data; Easy access communication ports include standard USB and RS232 and an optional third port of either RS232 or ethernet; die-casting housing, stainless steel pan and replaceable in-use cover; and, integral weigh below hook.
Options include: touch screen column; rolling feet kit; rechargeable battery; cables and interface kits.
All models feature:
• 0.1g readability
• Power: AC and internal rechargeable battery
• Pan size: 15.7" x 11.8" (400 x 300mm)
For additional information about scales and balances, click here.
Accessories