Sieve Shaker, Digital Timer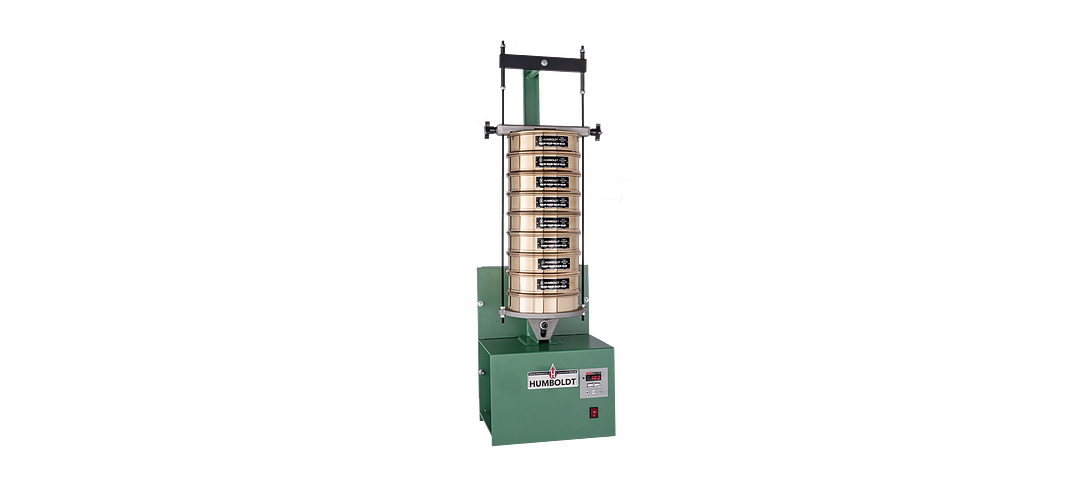 Product Options
Sieve Shaker, Digital Timer
The Humboldt digital sieve shaker allows the user to set a time of up to 60 minutes with automatic shutoff. It features an easy-to-use digital interface with an accuracy of 0.5%. The HA-4325 sieve shaker builds upon the economical and time-proven design of the Humboldt Sieve Shaker, which has been providing dependable service for many years. This sieve shaker can be used with 3", 5" and 8" sieves and can handle up to ten 8" sieves, twelve 5" sieves, sixteen 3" full-height sieves or eighteen half-height 8" sieves.
The large version can be used with 8", 10" and 12" sieves. It can handle up to eleven 8" sieves, seven 10" sieves, seven 12" full-height sieves, nineteen half-height 8" sieves or thirteen half-height 12" sieves. This shaker uses a 1/4 hp motor with a 60-minute timer. Unit should be bolted to bench for correct operation.
Dimensions:
15"w x 15"d x 45"h (380 x 380 x 1143mm)
PLEASE NOTE: All sieves are sold separately. To purchase sieves, please visit our Sieve Selector.
Literature
Manuals, Data Sheets & Safety Data Sheets
HA-4325 HA-4330 (Product Manual PDF)