Vacuum Extractor for Bitumen Pavement Mixtures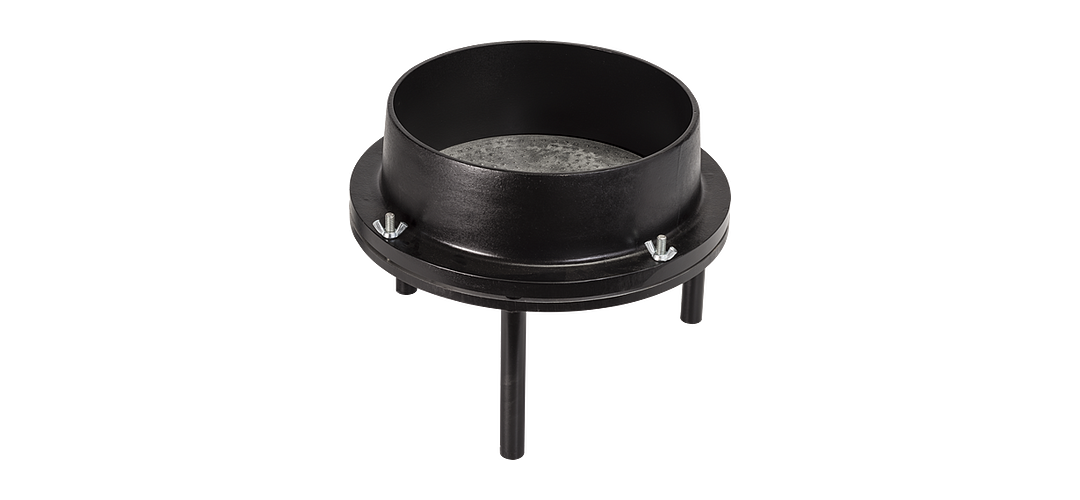 Product Options
Vacuum Extractor for Bitumen Pavement Mixtures
Supports the following standards:
AASHTO T164 (METHOD E)
The H-1449A vacuum extractor is designed to determine the bitumen content of a hot paving mixture by separating the aggregate and/or mineral matter from the mixture by means of a vacuum. The aggregate remaining after extraction of the bitumen may be used for sieve analysis. While the extractor is primarily meant to be used for field quality control work on freshly-mixed hot paving mixtures, it can also be adapted for other uses.
The H-1449A features aluminum alloy construction and has a capacity of up to 3,000 grams of material. It provides a 12" (305mm dia filtering surface. Unit includes a connecting hose, (100) H-1497.613 filter papers and test procedure instructions. Use with a 4,000cc erlenmeyer flask and a vacuum pump. For replacement filter paper, use H-1497 series paper.
Accessories
Literature
Manuals, Data Sheets & Safety Data Sheets
H-1449 man 1009 (Product Manual PDF)
Standards
Standards
AASHTO T164 (METHOD E)