Adam Eclipse Precision Balances with Control Pillar, 9,000 - 40,000g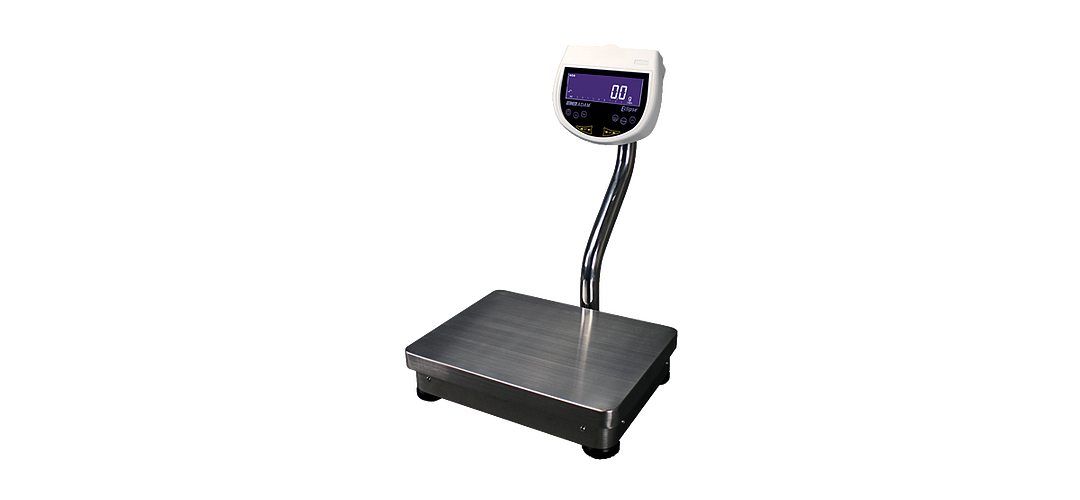 Product Options
Adam Eclipse Precision Balances with Control Pillar, 9,000 - 40,000g
These Adam Eclipse high-capacity balances come with a tall pillar to aid in weighing larger items and assist in being able to read weights from a distance. Eclipse high-capacity balances offer a range of models that deliver a precision readability of 0.1g. With a full spectrum of advanced features, the Eclipse series of precision and analytical balances provides unparalleled performance. Its elegant capacitive touch keypad and large display bring a balance of e ciency, durability, and intuitive operation to any laboratory.
Every Eclipse is out tted with an elegant capacitive touch keypad containing colour-coded keys, which enable uncomplicated navigation of the functions and features. Operating with a feather-light touch, the keys respond readily, even while wearing latex-gloves. The keypad's smooth surface allows ngerprints to be wiped o easily. Illuminated keys guide users through tasks, highlighting available options.
Featuring one of the largest LCD readouts in the industry, the Eclipse displays sizeable white digits on a deep-blue background, ensuring ultimate visibility. A second line shows text prompts, instructions and any other relevant information. Clear, discernable symbols and multi- lingual text make operation easy, while prompts simplify even the most complex activities.
The Eclipse achieves connectivity with precision and speed, whether it's basic data printing or advanced communication with a Laboratory Information Management System. Printouts with time, date, and other information are provided to comply with GLP requirements. USB and RS-232 interfaces optimise connections, while a third interface allows use of an optional remote display.


The illuminated capacitive touch keypad provides responsive operation, and its durable, smooth surface can be easily wiped down

Vivid, backlit LCD easily visible in any lighting conditions

Capacity tracker built into display for easily monitoring possible overloads

USB and RS-232 interfaces provide speedy communication with computers and printers

Printouts include date and time for data tracking within Good Laboratory Practices (GLP) guidelines

Robust metal housing protects internal components in harsh environments

Large, grade 304 stainless steel pan allows swift cleaning

Level indicator and adjusting feet ensure proper balance setup for optimum weighing results

Removable draught shield on models with 0.001g readability helps to reduce errors caused by air currents

For additional information about scales and balances, click here.