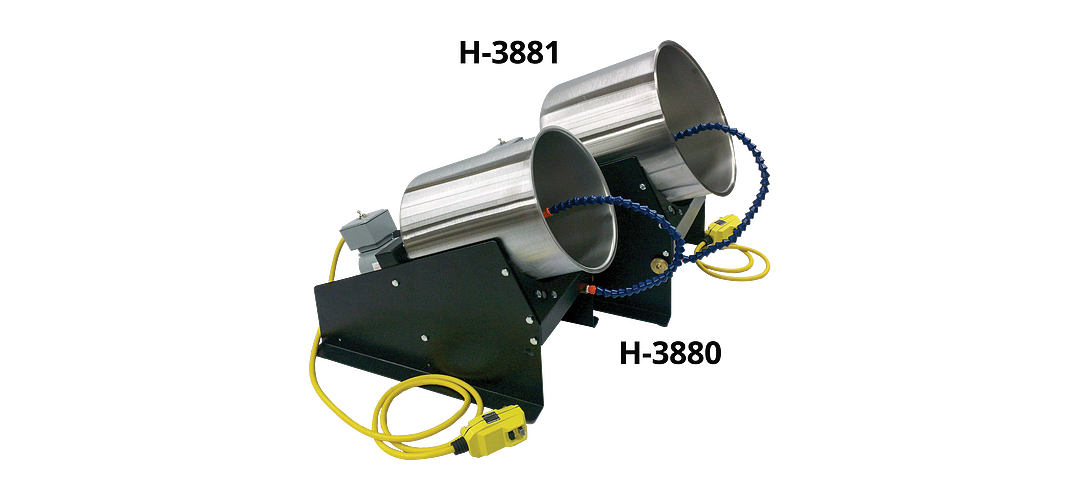 Product Options
Aggregate Washers
Supports the following standards: ASTM C117, ASTM C535,
AASHTO T11
Aggregate washers provide washing to aggregate samples to completely separate all particles.
The H-3881 (large model) allows processing of large aggregate and soil samples up to 15lb (7kg). Stainless steel drum size is 12" diameter x 13" high (304 x 330mm).
The H-3880 (smaller model) is designed for washing geotechnical or smaller aggregate samples of up to 6-8lb (2.7-3.6kg). The gooseneck water tube swivels aside to allow drum removal. Stainless steel drum is 9" diameter x 10.75" high (229 x 273mm).
Both models are equipped with totally enclosed gear motors for drum rotation and include 6ft (1.8M) power cords with GFCI plugs.
Features:
Automatically washes soils and aggregate samples to remove fines
Designed for fines content determination or preparation of samples for sieving
Eliminates high cost and time required for manual methods
Prevents loss of oversize material in decanted wash water
Totally enclosed gear motor for drum rotation
Order USA Standard Sieve, 200 mesh or No. 16 sieves separately, see accessories
Accessories