Marshall Test Set, Basic, Metric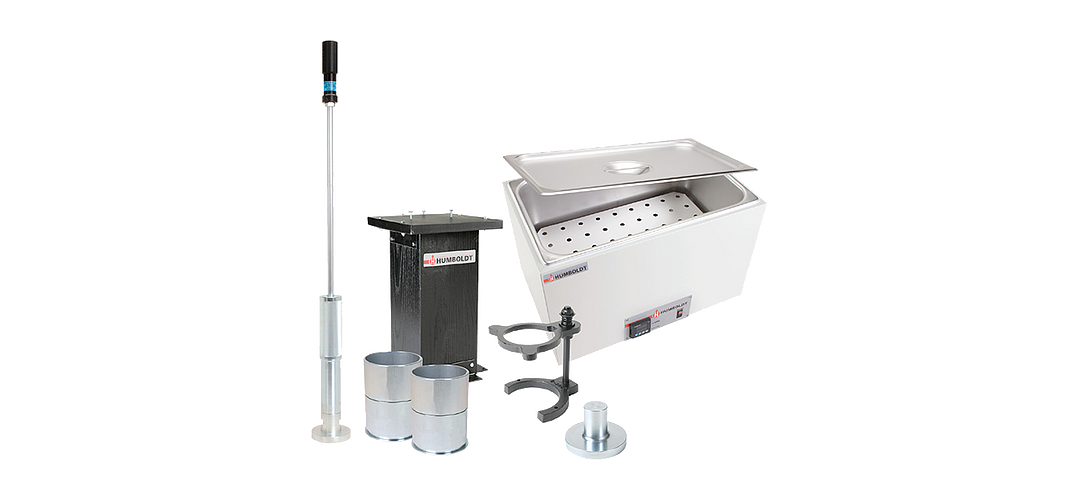 Product Options
Marshall Test Set, Basic, Metric
Supports the following standards:
AASHTO T245

,

AASHTO T283

,

BS 598

,

EN12697-34

Basic Metric Test Set for evaluating stability and plastic flow (Marshall Tests) of bituminous paving mixtures. Includes all the basic testing equipment for performing these tests. Ideal setup for field lab applications, as well as dedicated Marshall test labs.

Metric version includes: (1) H-1339B, 220V Marshall compression machine; (1) H-1340– 4" hand compaction hammer; (2) H-1341A– 4" Marshall compaction molds; (1) H-1342M–100mm Marshall breaking head; (1) H-1343– mold holder for hand compactor; (1) H-1344.2M– dial flowmeter with guide sleeve; (1) H-1347– pedestal for 4" hand compactor; (1) H-1348– 4" mold extractor, and (1) H-1390, 230V water bath.

For more detailed information about Marshall Testing, please visit our Asphalt Marshall Testing landing page.
Accessories
Replacement Parts
Standards
Standards
AASHTO T245
AASHTO T283
BS 598
EN12697-34