Centrifuge Extractor (Explosion Proof)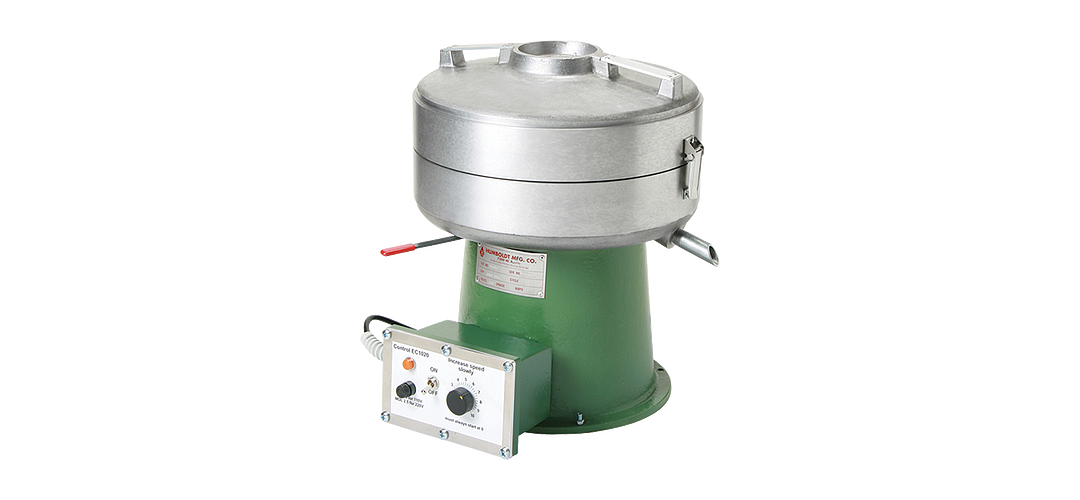 Product Options
Centrifuge Extractor (Explosion Proof)
Supports the following standards: ASTM D2172,
AASHTO T164
Available in 1500g and 3000g capacities, these extractors conform to the explosion-proof standards for the safety of operating personnel.
All models feature a removable aluminum bowl assembly, which quickly lifts out of the sealed housing for efficient specimen handling. A simple, control knob adjusts bowl speed. The heavy, cast-aluminum bowl cover latches securely in place and features an integral solvent dispensing cup for easy pouring of the solvent into the bowl.
Extractors are supplied complete with 25 filter discs. Replacement filter discs (100-packs) are available, see page: 188.
Dimensions: both sizes: 18" x 18" x 18" (457 x 457 x 457mm).
Replacement Parts