Digital Caliper, 12" (300mm), 3.5"-Deep Jaw,

Heavy-Duty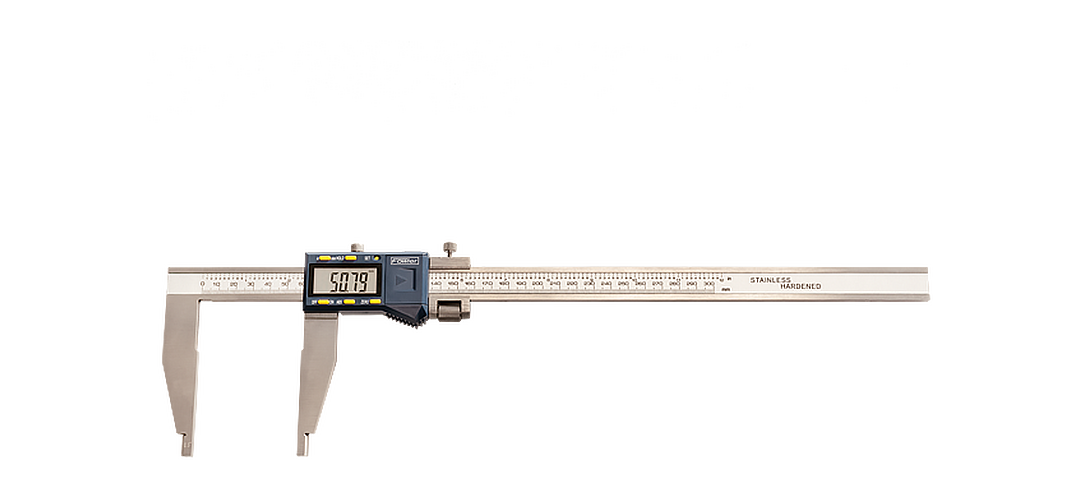 Product Options
Digital Caliper, 12" (300mm), 3.5"-Deep Jaw,
Heavy-Duty
Supports the following standards: ASTM C174
This 0-12" (0-305mm) digital caliper has 3.5" long jaw blades for use in measuring cylinders. It features a large, easy-to-read digital display, ergonomic thumb rest; rolling thumb wheel; hold feature, Inch/metric conversion, preset mode now includes offset for inside jaws. It provides digital readout to .0005"/0.01mm for error-free reading and accuracy.
• Hold feature
• Preset mode now includes offset for inside jaws.
• Ergonomic thumb rest for easy adjustment
• Full size .0005" digital display
• For larger workpieces. The long jaws permit greater accessibility and easier measurements
• All sizes feature fine adjustment screw
• Inch/metric conversion